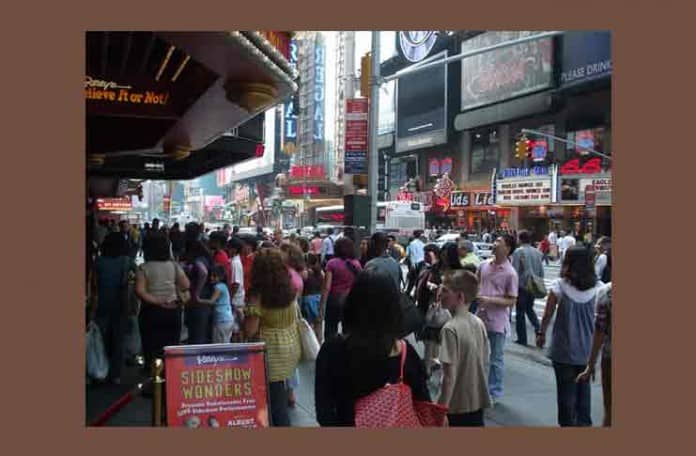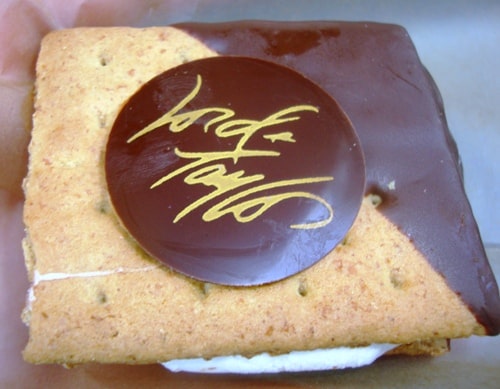 You know the holiday season is upon is when Sweetery and Lord & Taylor team up to give away thousands of free goodies, L&T cash and big discounts.
Today and tomorrow, Sweetery is giving away thousands of their breakfast and dessert items including muffins, croissants, cookies, cupcakes, & whoopie pies.
We had a free 'smores sandwich (photo above) during the last L&T promotion, and it was awesome!
In addition to the free treats, they will be giving away L&T cash, as well as $15 off coupons when you spend $40 at Lord & Taylor.
This is a big promotion that will be hitting 8 different locations over 2 days..  Click through for the times and locations.
Thursday 12/8
8am – 9:45am – On Madison Ave SW corner @ 42nd Street
10:15 – 12:15pm – 42nd St  North East corner – off of 6th Ave (bet 6th and 5th Ave)
1-3pm – 50th St bet 6th and 7th Ave
3:30-5:30pm – 5th Ave between 23rd and 22nd Street – east side of 5th Ave
Friday 12/9
8am – 9:45am – 7th Ave bet 36th and 37th Street (on the West side of street)
10:30am -12:30 – Park Ave and 20's
1pm-2:30pm – Hudson St between King and West Houston
3:15 – 5pm 6th Ave between 39th and 40th Streets – (on the East side of the street)
ENJOY!