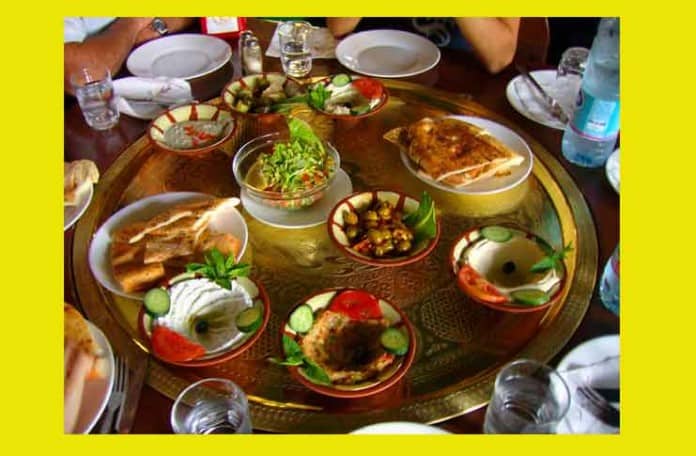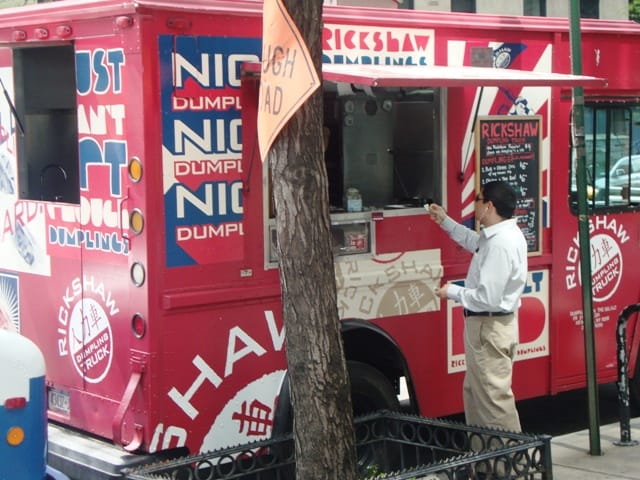 Times Square has always been off limits to food trucks, but four street food vendors have recently been given permission by the city to erect food stands in that culinary wasteland.
The Times Square Alliance announced today that 72 proposals have been whittled down to 4 winners.  Click through to find out where you will be able to get some good eats if you happen to be stranded in Times Square, or are unlucky enough to work in the area.
The Rickshaw Dumplings House will sell Asian dumplings between 42nd and 43rd Street.
Nuchas, an Argentinian empanada stand, will be on the Broadway Plaza between 44th and 45th.
Snack Box, an espresso bar/purveyor of high-end pretzels, cookies, and milkshakes will open between 46th and 47th Street.
Salume will serve panini between 45th and 46th Street.
The vendors are expected to generate nearly $400,000 in annual revenue for the Alliance, which will be used for the upkeep and security for the plazas, said Tim Tompkins, President of the Times Square Alliance..
Ariel Barbouth, owner of Nuchas, said offerings such as braised short rib or rosemary empanadas will sell for between $2 to $3.
Michele Colombo, owner of Salume, says his menu will feature real Italian panini like prosciutto de Parma with mozzarella, tomatoes and olive oil.
Snackbox will sell gourmet versions of iconic New York street food such as hot dogs with toppings including pickled relish and spicy ketchup – and milkshakes with flavors of strawberry black pepper or burnt butter.
Rickshaw Dumpling owner David Weber said that six Rickshaw dumplings are under 300 calories, for those of you who watch calories.
Good job Times Square Alliance.  If the street food offerings in Times Square can be upgraded, there's hope for everyone.