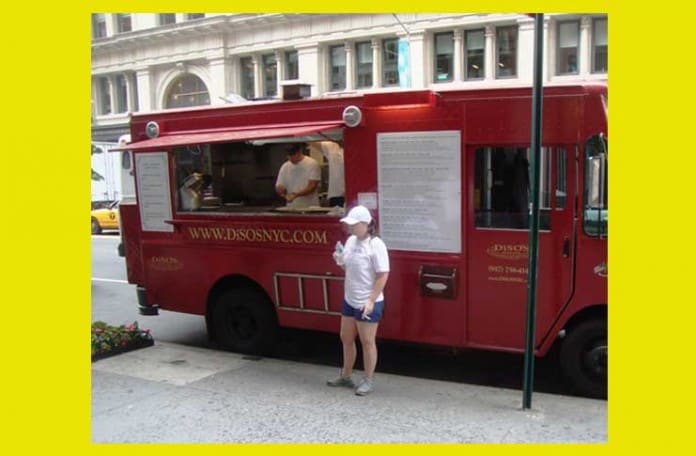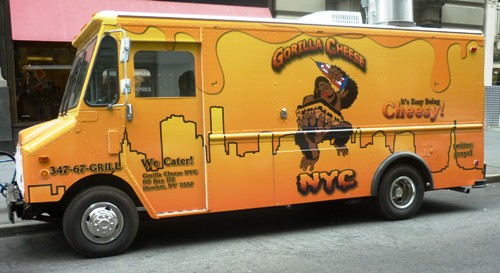 The last Mobile Munchies post was the calm before the storm, and today it's the calm after the storm.  Hope everyone came through ok.
It's a mixed bag this beautiful day, with some trucks on the street and some taking an extra day to prepare before heading out tomorrow.  Below are the trucks that will be out today, as long as they checked in before this was posted.
For the latest news, check our Mobile Munchies twitter feed before heading out for lunch.
gcnyc1 Gorilla Cheese NYC will be showing FiDi love..Water & John 11-3. Gorilla Daily Melt: Halal Special:: Shwarmmmma: American, sauteed onion, tomato, white sauce on French & Wheat…..Yummy
souvlakitruck
As NYers, we can only take so much down time before we're dying to get back to work! Restaurant's open & truck's headed downtown for lunch.
CupcakeStop Truck #1 is on 25th st and 6th ave. Truck 2 is on Park Ave South and 29th St. Flavors: Funfetti, Red Velvet, Van/Choc, Choc/Van, Choc PB, Very Berry, Fluffernutter, Nutterbutter.
UncleGussys Irene has left the building lol But the city is pretty quiet. Man oh man are we cooking some of that good stuff 🙂
biandangnyc Corner of Front st and Gouverneur st from 11:30-2pm!
EddiesPizzaNY Truck is off the road today. Tribeca Cart will be open at 11AM on Greenwich/Duane St @downtownlunch
bigdsgrub Mon: Vanderbilt Ave. btwn 46 & 47 St.
KimchiTruck Hope everyone had a safe weekend. We plan to open monday at the LIC Lot as scheduled 11:30-3pm. See you there!