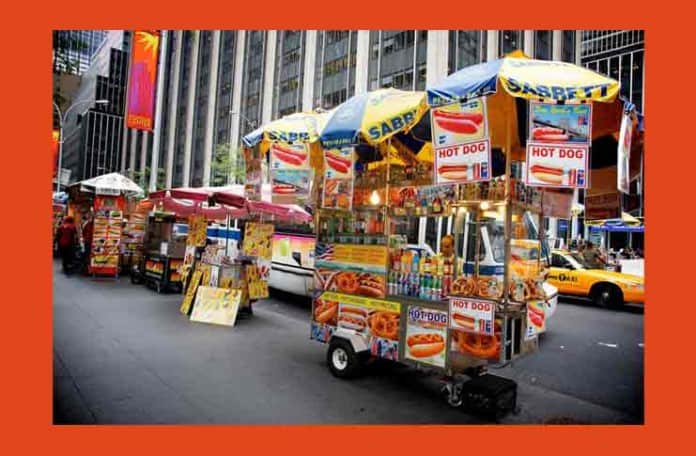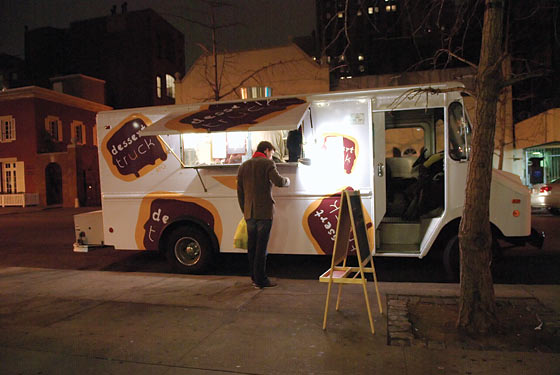 After opening a storefront on the Lower East Side last January and keeping their truck garaged except for special events, the Dessert Truck is hitting the pavement again this summer and into the fall.
Jerome sent out this message on facebook and twitter: "The truck will be back on the street thru the end of Oct 2010. We just got a seasonal permit and will give it a go at our old spot tonight beginning at 6pm. 3rd Ave & St. Mark's Pl. Streamlined menu. Special thanks to Ben, John & Ernie"
Definitely a welcome return for those of us with a sweet-tooth.