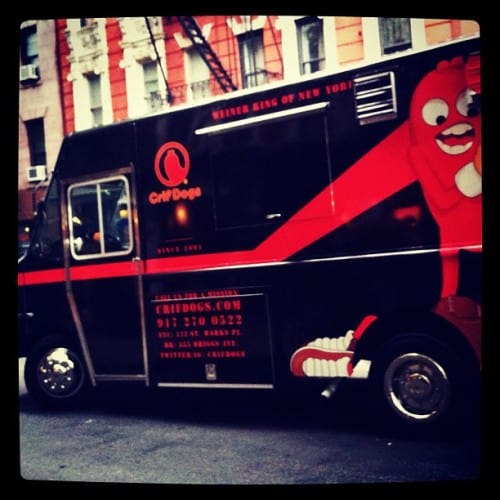 Catching up on the weekend's tweets, we noticed this little tidbit of information, courtesy of Big Gay Ice Cream:
14 Oct – Setting up at #NYCWFF "Trucks and Train" hosted by@andrewzimmern. First day for new @CrifDogs truck- love the art! http://twitpic.com/b468zf 
Yes, Crif Dogs, the beloved East Village institution, with a 2nd outpost in Williamsburg, has a brand new food truck…and it has Mr. T on the side.
"I pity the fool who doesn't eat a Crif Dog!"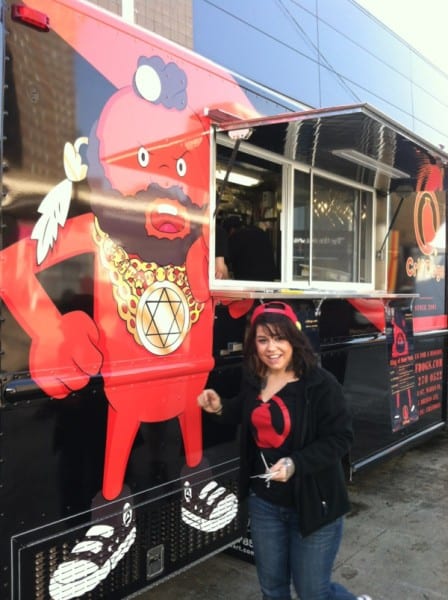 We're not sure if the truck will be replicating the store's menu, but if they are, we're looking forward to a Tsunami (bacon wrapped hot dog with teriyaki, pineapple and green onions).
More to come soon. You can follow them on twitter here or on our Mobile Munchies twitter feed.