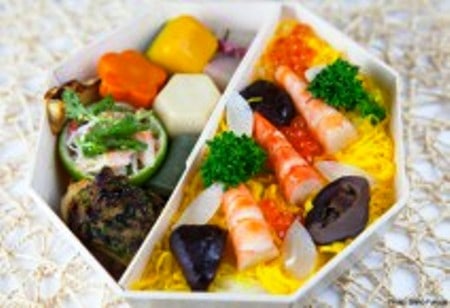 We're a day late on this one, but you can still enjoy Japan Week today and tomorrow at Grand Central Station.
In addition to activities such as koto music, Japanese fairy tales, and a kimono show, there will be plenty of great food options. One of the most interesting is ekiben.
Ekiben are bento box meals which are specifically sold in railway stations throughout Japan. Ekiben often contain local specialties from the region in which they are sold, and their debut in Japan Week will allow attendees to experience a culinary tour of Japan's diverse regions. Some train stations are so famous for their ekiben that people make the trip to that station just for the delicious meal.
There will also be tonkotsu ramen, which is made by boiling pork bones, usually for 12 hours or more. Boy does that look great!
For more information on Japan Week Grand Central (which last for 3 days?), click here. You can see the full Schedule of Activities here.