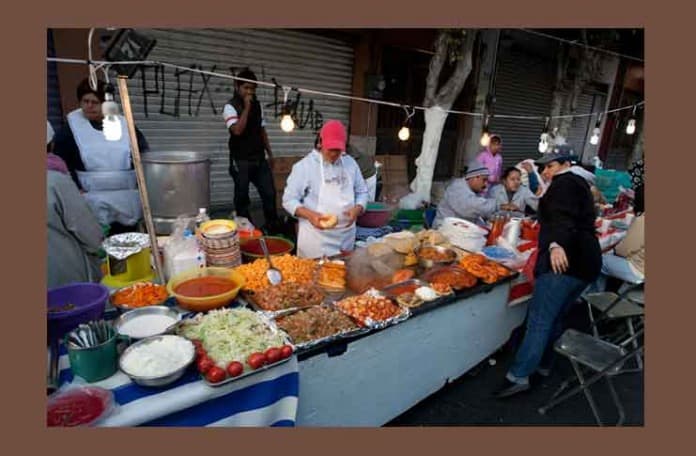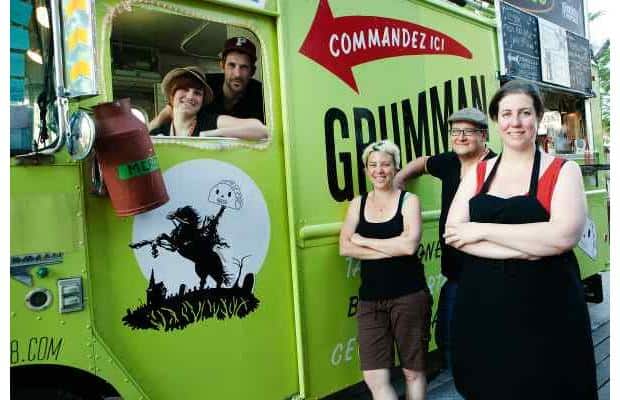 Everyone knows about Mexican tacos, but have you ever heard of Canadian tacos?
Grumman '78 is the first taco truck to open in Montreal, a city in which street food and food trucks are prohibited.  This story caught our attention for several reasons.
The name of the truck – Grumman '78, is a reference to Grumman, the manufacturer who used to make military and civilian aircraft as well as truck bodies.  I grew up on Long Island about 10 minutes from the Grumman plant in Bethpage, and a few of my friends' parents worked there.
It was also pretty cool that one of our neighbors to the north opened a food truck based on a dish from our neighbor to the south.  Hilary McGown and Marc-Andre Leclerc were inspired by the tacos they ate during a trip to Cabo San Lucas, Mexico, in December, 2009. "They were so amazing and fresh and light and delicious," she recalled.
Lastly, the idea of opening a food truck in a city where food trucks and street food is illegal is something New York food truck owners are dealing with at this very moment.  They have a special event permit to serve tacos at festivals like Just For Laughs and the Montreal International Jazz Festival, and the festival people provide electricity and a sewer drain hookup for their running water.  They cater corporate events and private parties as well.
As for the food,  choose between slow-roasted barbecued pork or a veggie taco made with black beans flavored with cumin and red kidney beans and topped with pickled onions and feta cheese.  Now that sounds great!
You can find Grumman '78 on Twitter @grumman78.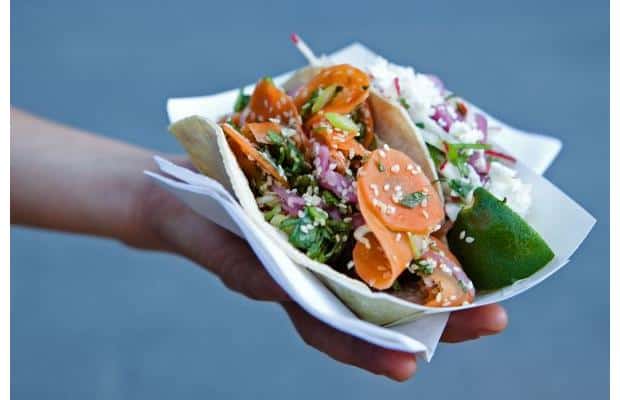 November 2020 update: we are saddened to hear that Montreal's beloved Grumman 78 has become the latest restaurant in the city to cease its operations amid the ongoing coronavirus pandemic.
"With love and gratitude in our hearts, we are here to announce that Grumman 78 is closing its doors and hanging up its tires. 2020, with all its challenges, enabled us to evolve and transform, but it has also crippled our beloved business," said Grumman 78 co-owners Gaëlle Cerf and Hilary McGowan in a recent Facebook statement.

According to recent statistics published by Canadian food service supplier Olymel, 48% of restaurant owners fear that their clients will never come back, while only 22% believe that their restaurant will remain viable with all the new health measures.