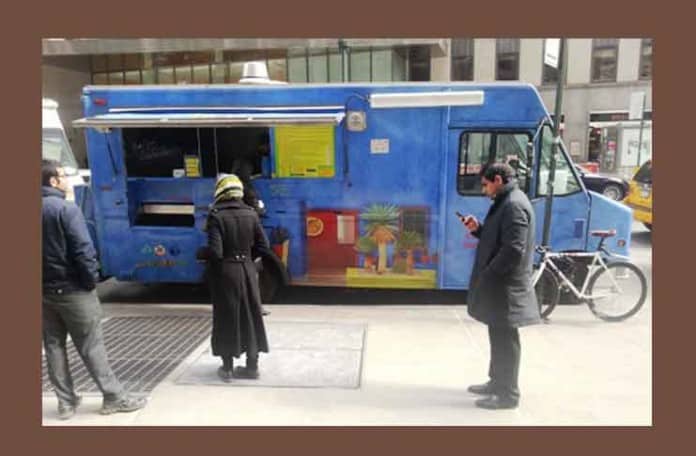 Wow, can it get any nicer out?  Perfect for enjoying some great New York Street Food from the vendors on the right and the trucks below.
With all the police harassment, make sure to check the Mobile Munchies twitter feed before heading out, in case anyone had to move at the last minute.
gcnyc1 Gorilla Cheese NYC Get ready for lunch midtown west 55 &6. 11-3. special this week – patty melt. Treat your tastebuds right – lunch with the Gorilla!
souvlakitruck Kiki & Chad will be working double duty in the window for you, down at Old Slip & Front. 12-3pm today.