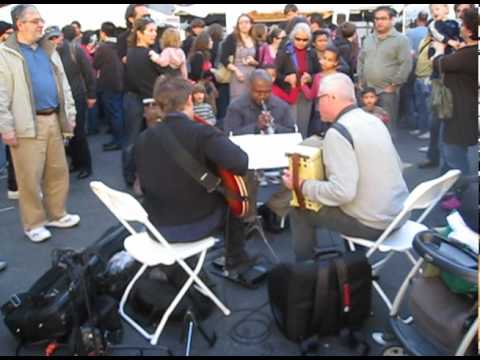 Calexico Carne Asada, who won the 2008 Vendy Cup and has expanded several times since then, announced about a month ago they would be serving breakfast tacos and burritos at their Broome St cart.
A week ago Friday I stopped by to try their new breakfast dishes, and the cart was nowhere to be found.  A few days ago I found out why.
Looks like food trucks are not the only ones receiving complaints.
Calexico Carne Asada recently tweeted: "Sorry guys, due to neighbor complaints our Broome St cart will be closed indefinitely. We will not be returning to bk bridge park either."  That's Brooklyn Bridge Park, where they had a new cart last year.
So, if you're looking to enjoy Calexico Carne Asada, there are still carts on Prince St and at Worth Square (Broadway and 25th St), in addition to their 2 restaurants in Brooklyn.
So guys, are you going to have breakfast tacos and burritos at one of the other Manhattan carts?  I do love a good breakfast taco or burrito from time to time.