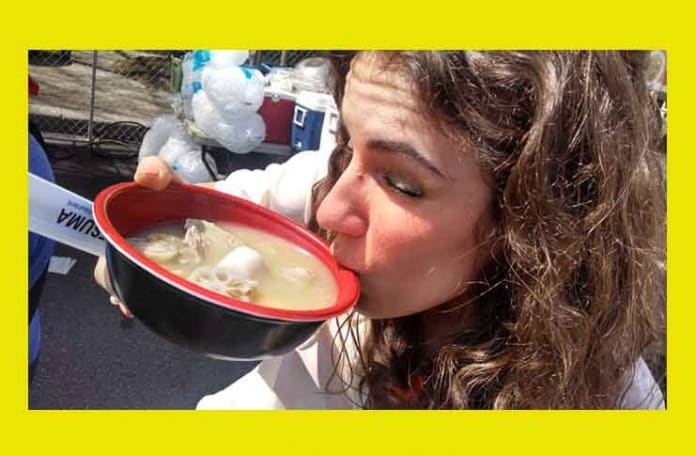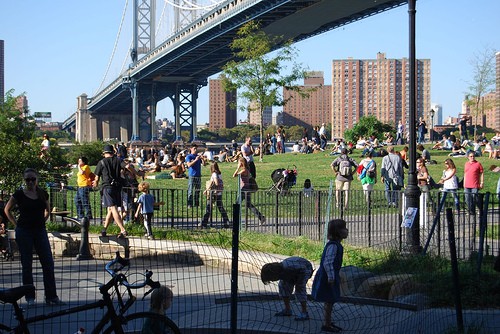 The beautiful new Brooklyn Bridge Park just announced the winners of the food concessions for the park's Pier 1.  And the winners are…
2008 Vendy Award winners Calexico Carne Asada, who operate two popular food carts in SoHo as well as a restaurant in Carroll Gardens, will have a food cart serving tacos, quesadillas, and other Mexican-style food.  The Vendley brothers are really on a roll!
The Brooklyn-based, organic Blue Marble Ice Cream will be serving on the south edge of the Harbor View Lawn.
West Village seafood restaurant Ditch Plains will operate out of the gatehouse at the entrance to Pier 1, serving lobster rolls, sandwiches, hot dogs, French fries, snack foods, drinks, and desserts.  Hopefully, they will have one of our favorites from their restaurant, fried clam strips.
Pier 66 Maritime's seasonal wine bar will be serving wine nearby, to be consumed within designated safe zones.
Concessions are expected to open mid-summer, hopefully in time for Movies With a View—they're screening The Big Lebowski this year!  To paraphrase Robert Duvall in Apocalypse Now! – "I love the smell of ganja in the evening." [Gothamist]