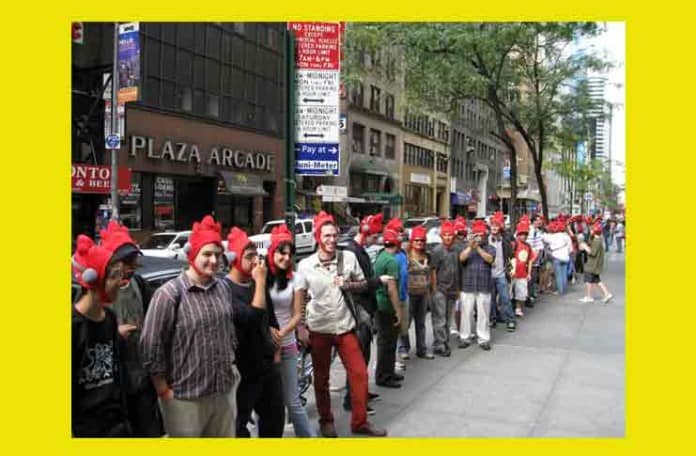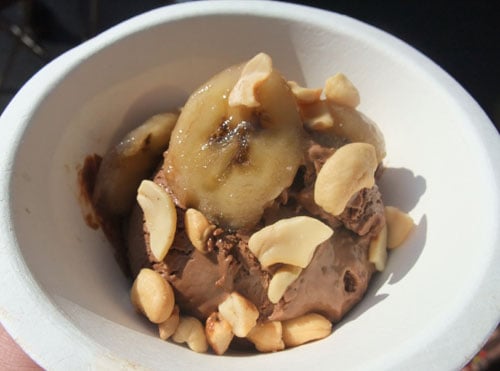 The trend towards socially aware ice cream may have been started by Ben & Jerry's, but it has been seriously upgraded by Guerrilla Ice Cream.
Ethan Frisch and Ori Zohar debuted their new cart, Guerrilla Ice Cream, at the Pushcart Market last month.  Frisch graduated with a degree in conflict studies, which accounts for the new cart's unique take on desserts.
They wanted to create flavors that people like but wouldn't necessarily expect in ice cream. After brainstorming revolutions past and present, they eventually came up with four.
Frisch has put a lot of thought into each flavor-topping-political-uprising combo, but even more impressive, all of the profits will support marginalized populations locally, and all over the world. This summer they're donating to one of our favorite non-profits, the Street Vendor Project.
They were at the Hester Street Fair recently and will be at the Fulton Stall Market at the Seaport on July 11.  Look for the world map menu—each flavor is push-pinned over the conflict region it represents. [Serious Eats NY]