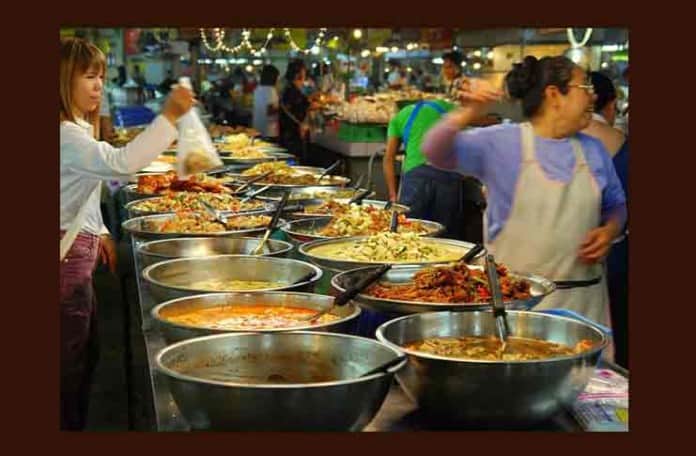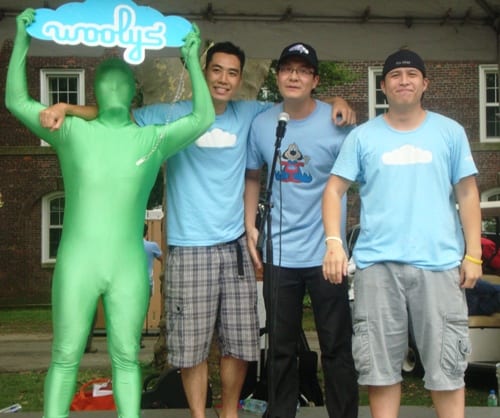 The Best Dessert category at the 2011 Vendy Awards was another very strong one, which could have been won by any of the finalists and I wouldn't have blinked an eye.
In the end, Wooly's Ice, a fairly new stand in Chinatown inspired by Hawaiian and Taiwanese shaved ice stands, got the nod from the crowd.  It didn't hurt that it was a warm and very humid day, but Wooly's certainly deserved the honor.  I have no idea what the guy in the green suit was about, but he added a touch of surrealism to their stand!
People loved their delicious shaved ice with brownies, strawberries and leche sauce, which was made from a combination of condensed milk, evaporated milk and a touch of sea salt.  They also fielded a strong entry in the Maker's Mark bourbon challenge, with a sauce using Maker's Mark over their signature shaved ice.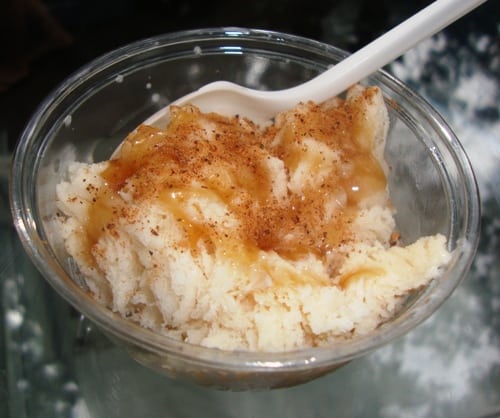 Miss Softee also had a steady line all day.  Chrissy put together a very creative menu of 3 different "flights" – one centered around salty & sweet, one centered around fruity things, and one centered around chocolate.
I went for the Salty & Sweet flight, which had crumbled oatmeal cookies on one side and "Into the Woods" on the other side (sprinkles, nuts, seeds and other assorted goodies).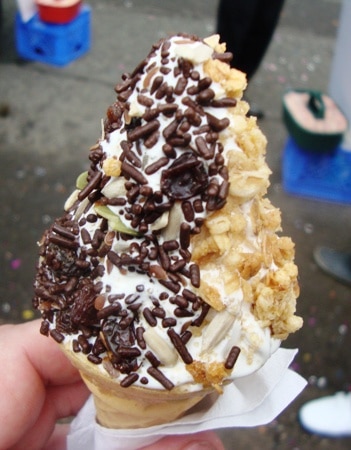 Frankie from Cupcake Crew put together an ambitious menu of 6 different mini-cupcakes including Red Velvet, 7-Layer Rainbow, "Cousin Vinny" and Maple Bacon, which got rave reviews.
The two flavors I tried were Samoa, based on the Girl Scout cookies of the same name (chocolate, caramel & coconut) and the Maker's Mark special, which had fig and bourbon cream. Both were phenomenal, and I paired them with Billie Rose Punch, made with Maker's Mark bourbon, fresh mint, orange, lime, velvet falernum (whatever that is) and angostura bitters.  Both the cupcakes and the punch were great, especially together.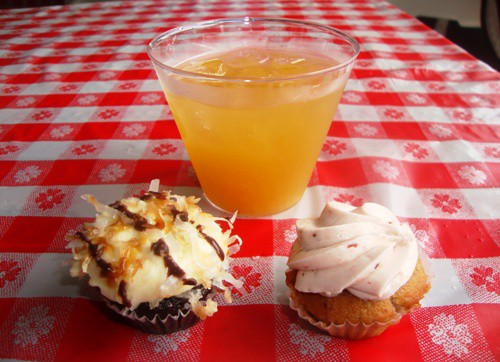 Fany Gerson aka La Newyorkina, had 8 different flavors of paletas (Mexican ice pops).  I tried the white sangria at Fashion Night Out, and it was wonderful, exactly like white sangria in frozen form.
At the Vendys, I tried pineapple jalapeno, which combined two of my favorite things – pineapple and spiciness.  Yes, it was as good as it sounds! It doesn't pop off the page in a photo, but it does pop off in your mouth when you're eating it. (Did I just say that?)
Other flavors Fany had were horchata, mango with chamoy, coco-choco, cafe con leche, roasted plum and cajeta with pecans.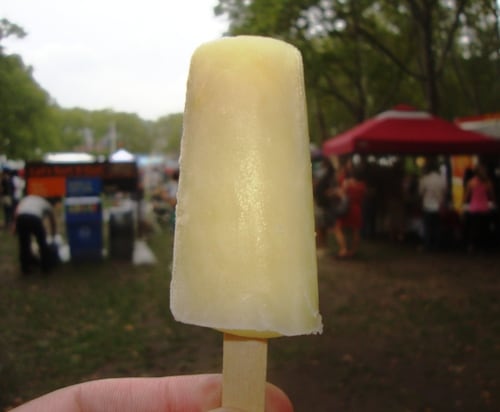 The final contestant in the Best Dessert category was La Bella Torte.  When I first heard about Joe's cannolis earlier this summer, I took a trip to Hoboken to check them out.  After trying his cannolis and rosemary olive oil cake, I wasn't surprised at all when he was nominated this year in the Best Dessert category.
At the Vendy's, Joe put together a number of goodies.  The sampler plate I had consisted of (left to right below) rosemary olive oil cake, a fresh stuffed cannoli, blood orange cake, and chocolate panna cotta (top in the photo below).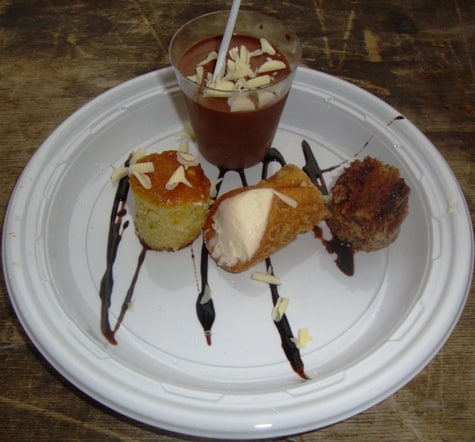 My favorite was the Maker's Mark chocolate panna cotta.  It was silky smooth chocolate with a hint of bourbon and white chocolate shavings on top, which added a little crunch and texture to the smooth panna cotta.  I thought Joe's panna cotta should have won the Maker's Mark Challenge Award, but the Cinnamon Snail's Maker's Mark donuts (which won), were pretty awesome too.
As you can see, all the Best Dessert finalists brought their A-game to the Vendys.  Anyone could have won, but congratulations must go to the Wooly's Ice team.  After this Vendys win, they won't be able to wear those Underdog t-shirts any more.