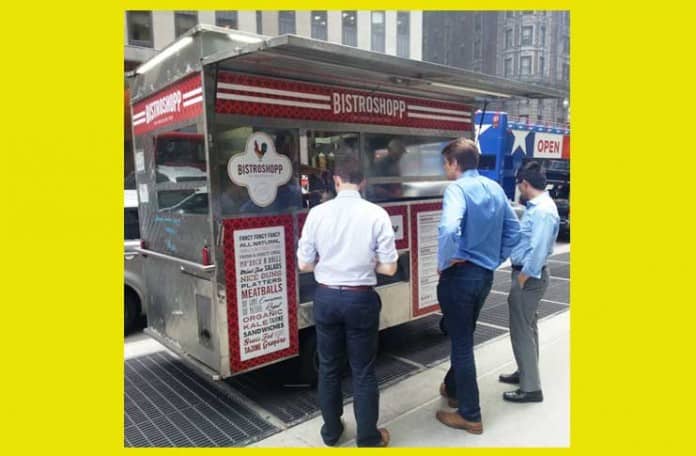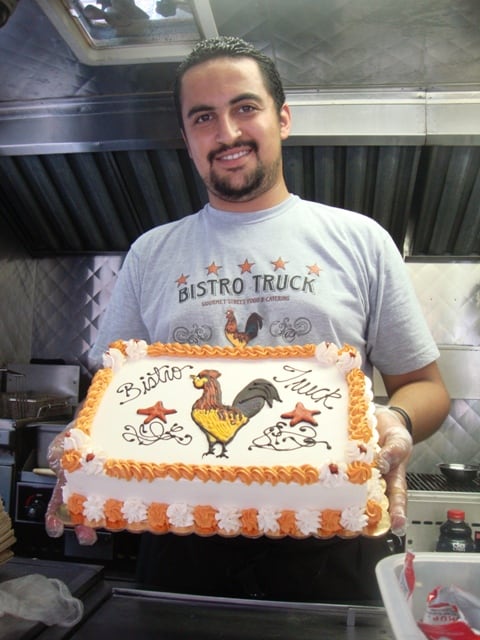 I recently interviewed Yassir from Bistro Truck for the current NYSF Featured Vendor Profile, so I knew Bistro Truck was celebrating their 1st birthday this week.  When Yassir tweeted this morning they were going to have a birthday cake at 12:30, I had to go down to 5th Ave between 16th & 17th to give them my best birthday wishes (and enjoy some birthday cake).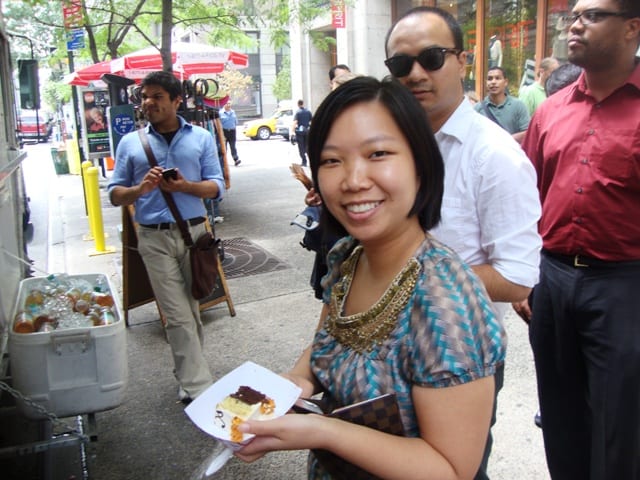 When I got to the truck, there were a bunch of people around.  Yassir posed with the cake, then cut it up and passed some around.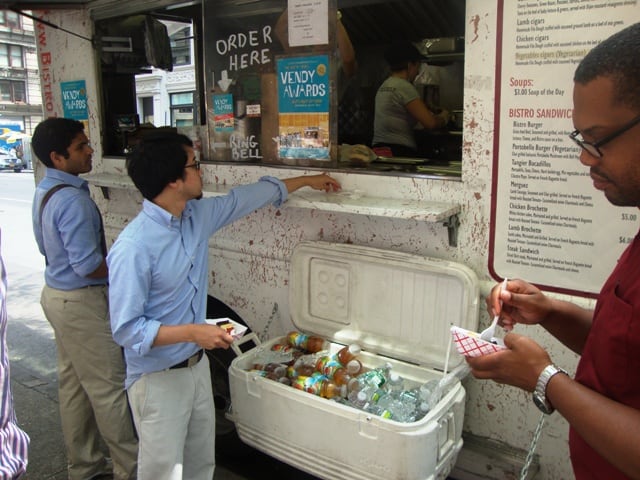 There were a couple of surprises in store as well.  People put their business cards into a jar and Yassir drew a few business cards throughout the day and gave away three $20 gift cards to Bistro Truck.  I was there for the first one, and Yassir asked me to pick a random card form the jar. Congratulations to Lindsay, the first winner of a $20 Bistro Truck gift card.  I left soon after, but believe there were 2 other winners of $20 gift cards during the day.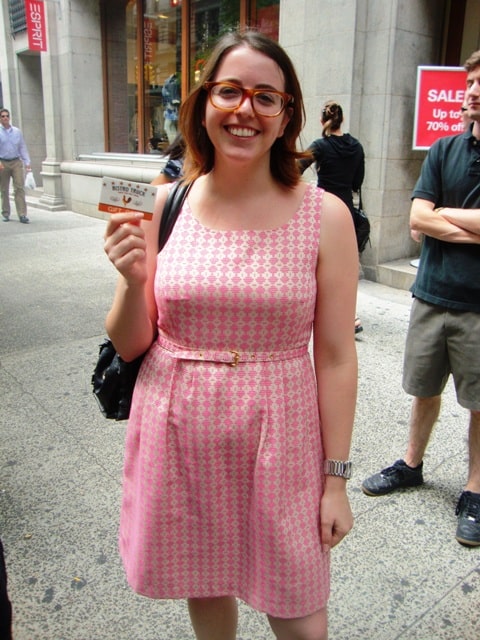 The last and biggest surprise of the early afternoon was that Bistro Truck was nominated as a Vendy Award finalist for 2010. It couldn't happen to a nicer or more talented chef than Yassir.  Of course, there will be stiff competition on Sept 25th from the other 4 nominees, who are all talented chefs themselves.
New York Street Food is a Silver Level sponsor for this year's Vendy's, and we can't wait for Sept 25th on Governor's Island.