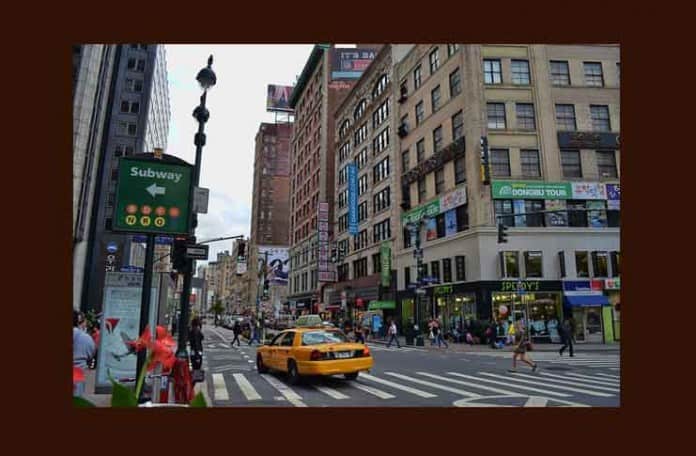 The food trend prognosticators keep prognosticating, because that's what they do (even if it's quite obvious to the rest of us).
According to Denver-based trade publication Eat In Eat Out, street food will be big in 2010.  The publication, a division of the American Forecaster, looks at business and consumer trends in the food, beverage and dining industries.  Street food — sold by vendors from food carts — will be the fastest growth area for new cuisine, driven by both the number of chefs leaving conventional restaurants and the number of consumers looking for interesting, low-priced food.
Eat In Eat Out also predicted fast 2010 growth for kombucha (a fermented tea), black garlic, lardo, home cooking, upscale burgers and small domestic distilleries, among others.
Additional 2010 predictions come from the Food People, who describe themselves as the leading global food spotters and reporters.  The Food People say 2010 will be about simplicity, comfort and feeling good.
Restaurants will continue to evolve to attract diners and there will be even more street food — including pop up dining, food trucks and street vendors selling authentic ethnic food.  The UK firm (thefoodpeople.co.uk) identified the following 2010 food trends:
Food cocooning — A return to the comforts of home, resurgence of family dinner and dinner parties
Simplicity — Few ingredients, simple preparations for brands and restaurants
Customization – Products and services personalized to fit an individual's needs
Industrialized food backlash — Growing voice of consumers, cynicism against industry
Global comfort food – Including baked comfort
Local — Will gain even more prominence, including farmers' markets and global mega brands
Digital dining — Increase of food-based phone apps. social networking, food by mail, online reservations
Street food — Dining trucks, street vendors, informal and authentic ethnic food, part of anti-restaurant movement
Need for treats — Feel good, trade up,  growth of mini desserts
Planet-conscious eating — More mainstreaming of green, sustainable, fair trade, ethical eating
National health — Increase in programs, initiatives, products and even legislation to improve our health, especially diabetes and heart disease
Changing restaurants — Will continue to evolve with initiatives such as no reservations, happy hours, value pricing and a move toward more local ingredients
Frozen food — New positioning, shaking the "cheap and cheerful" image of the past, evolving toward freshness locked in, extension of the pantry and total convenience
The British trend trackers believe U.S. southern cuisine will be big in 2010, along with the cuisines of Brazil, Mexico, Argentina, Peru, French Bistro, Scandinavia, Vietnam, Korea, Japan and the Middle Eastern belt, including Morocco and Lebanon.
There you go.  Check back next year at this time to see how these predictions panned out.