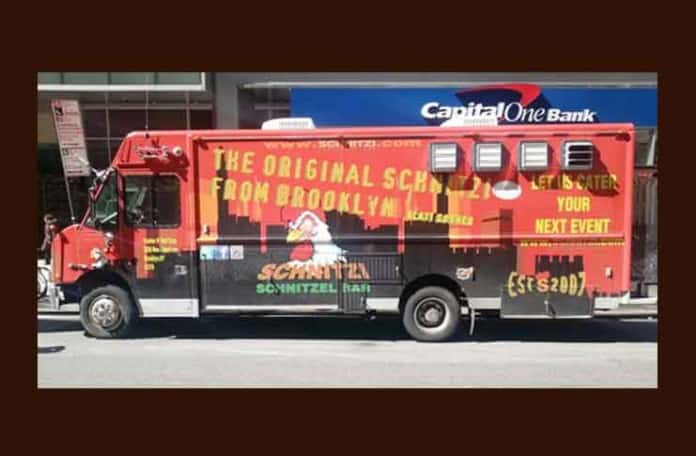 Air France isn't the only one giving out free food created by star chefs for a food truck promotion.  Two more free food trucks have been announced for now.  (We're sure there will be more coming.)
The History Channel will have a Cajun-themed truck on the street next week.  Zagat Buzz (via Gothamist) is reporting that the network's truck will be offering free Cajun food to promote the second season of Swamp People.
Items from chef John Folse may include items like "mallard duck and smoked wild boar sausage gumbo, venison jambalaya, and fricassee of swamp rabbit and wild mushrooms."  Can't say we've ever had swamp rabbit, but it probably tastes like chicken.
The truck will be making two stops each day, starting with Sixth Avenue and 41st at noon on Monday. After that you can track its whereabouts on Twitter.
Above is the promotional video of Tom Colicchio, who is creating a food truck menu for the new HBO fantasy series, Game of Thrones.  Grub Street reports that the branded trucks will be in New York and L.A. for two weeks (3/28–4/1 in New York; 4/4–4/8 in L.A.).
Colicchio is creating dishes based on the 5 lands in the series, such as The Wall (cold with seafood, think Maine) and the Riverlands (lush fields).
The free food will be "inspired by the rich depictions of the banquets featured in the new series — such as roasted rabbit, spice roasted duck, and venison" (according to the press release).  The truck's exact schedule will be on the show's Twitter feed.  They will only be serving 300 meals per day, so get there early.