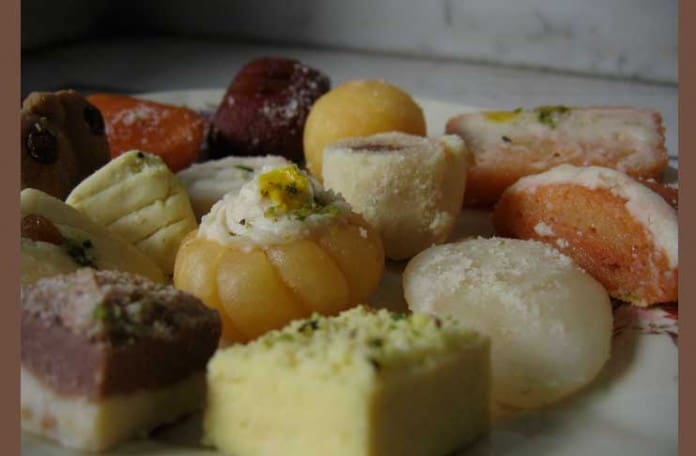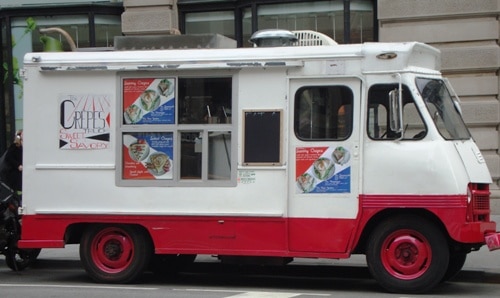 There's even more news on the NYC food truck scene.  In addition to our recent posts about new trucks from Gorilla Cheese NYC, Crisp Falafel, Red Hook Lobster Pound and Milk Truck, not to mention 2 free promotional food trucks, check out the info below.  There are details about two new trucks, and the return of two well-loved trucks.
While they may not be new to some of you, The Crepes Truck is new to us.  They started serving crepes and coffee towards the end of last year, but we first walked by them on 5th Ave & 22nd St only a few days ago.  They are in that area during the week and in Williamsburg on weekends.  Check their twitter here and facebook here for exact locations.  We expect to try them very soon.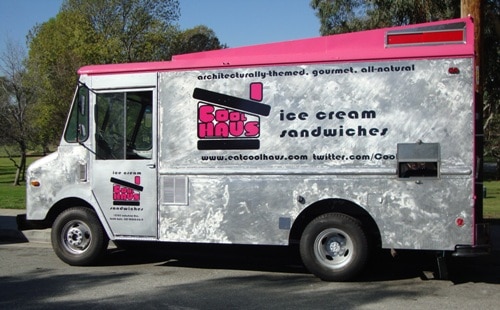 On Thursday we met with Natasha, co-founder of Coolhaus, who serves architecturally-themed artisanal ice cream sandwiches in L.A. and Austin.
Last fall we told you Coolhaus was coming to New York this spring, and we had a sneak preview of Coolhaus on our trip to L.A. in January.
Natasha is here working feverishly for the Coolhaus truck opening on April 15th.  She also told me a second Coolhaus truck will be opening in the Hamptons in mid-to-late May.  You can follow the Coolhaus NY news on twitter here.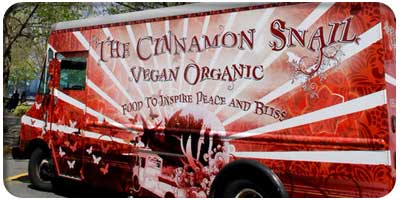 They aren't new, but The Cinnamon Snail, a 2010 Vendy Award Finalist in the Rookie of the Year category, has come out of hibernation.  Today is their first day back, and they often park on Sinatra Drive around 1st St in Hoboken.  Last year they were open from Thurs-Sun, but you should check their twitter here or facebook here.  You don't have to be vegan to enjoy their food, which can be quite spicy at times.  Their doughnuts are really good too.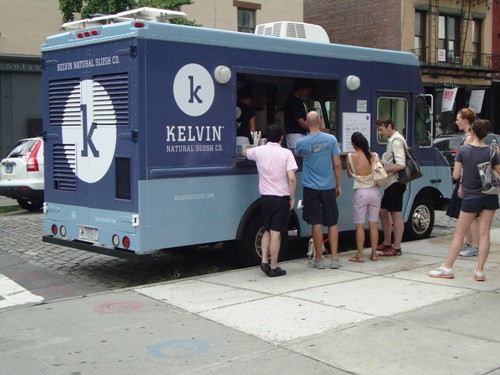 And last, but certainly not least, Kelvin Natural Slush, winner of the 2010 Vendy Award for Best Dessert, will be back on the street full time starting April 1st.  They confirmed this on twitter, and told us they are super-excited and can't wait to be out on the street again.  We're super-excited too!