Searching for a good shortlist of delicious Seafood Restaurants in New York? You've landed on the right page. If you are visiting New York City, many things make up the top of your list. Amongst the things you must try, there are, of course, Times Square, Broadway, Central Park, museums, and shopping streets, but most importantly, is the city's food (that's why you landed at NYSF, right?)
Besides all the world's cuisines that the Big Apple has made its own with a unique twist, NYC offers some of its own specialties too. Being close to an endless water body lets the city access the best quality and variety of seafood.
Seafood is so loved in New York City that they even have fests to celebrate the cuisine.
So, do you also want a taste of NYC's specialty? Well, then check out these 5 restaurants that you should definitely try this year!
1. Casa Del Mar
If you are looking for a relaxed spot, a chilled drink in your hand, and a fish platter to enjoy with your friends, Casa Del Mar is the right place for you. This seafood restaurant in New York, along with a bar (see the picture above), was launched in 2018 and now serves each of its dishes with a Dominican twist, making this restaurant unique.
They serve a wide range of options for all seafood lovers. There is the Chilean Sea Bass Fillet and Chofan to share with friends and family. Also, they offer healthier yet scrumptious options like Shrimp Salad. In addition, you can take drinks like Piña Del Mar, Chocolate Martini, and Pasion Del Mar to add a sweet and cool spin to your meal.
Although the restaurant opened pretty recently, it is already popular in the area for its colorful drinks and flavorful food. So, get a table in this always jam-packed restaurant easily through an easy online reservation.
You also have the option to dine inside the restaurant in the lovely ambiance of neon lights with a beautiful statue of Poseidon or outside on the lively patio. You don't need to worry about the weather as it's covered by a tarp. It also has a bar counter right there for the fresh delivery of your drinks.
2. Le Bernardin
Sent from Paris with love, this restaurant now gives a true fancy seafood dining experience in New York City. Its French counterpart being a proud owner of Michelin stars, only the best can be expected from this restaurant. It is co-owned by Maguy Le Coze and Eric Ripert, who put their love for fish into the food and dining experience of the restaurant.
You can find the finest oysters with the Filet Mignon for lunch and Baked Striped Bass for dinner. Also, dining here gives you a chance to try out their rich wine selections and an exotic dessert menu.
Watch this clip to go behind the scenes of Le Bernardin:
Their wine collection goes over 15,000 with bottles from all over the world, while you can have sorbets, pastries, and mousse for dessert. You can even visit Le Bernardin with your vegetarian friends as they serve options for them too.
The interior of the restaurant is impeccable, full of the minimalist elegance that you would expect from French wine and dine. They also have other, more private areas for even more enhanced enjoyment of your meals.
3. Luke's Lobster – The Plaza
Something that NYC is popular for is the availability of places for everyone. Luke's Lobster, located in the Plaza hotel's Food Hall, is one such place that puts the quality of food over everything else.
They are known for being closely connected with their fishers to ensure they are serving only the best while using sustainable methods of fishing.
The restaurant gives you the most authentic American seafood experience with its loaded Lobster Roll Bundles and New England Clam Chowder. It is especially loved by tourists and locals alike because of its value for money. So, you can easily have a filling and satisfying meal here, and it won't burn a hole in your pocket!
Besides the Plaza, you can find the chain's outlets all over the city, even in the form of fun food trucks.
Check out this clip to get a better look:
4. Mary's Fish Camp
This is the perfect choice of a restaurant if you want a homely feeling, even when you are away from home or family. It is one of the most popular places in West Village, located quite close to Washington Square Park.
The humble establishment is woman-ed by Chef Mary Redding, and they are open from Wednesday till Sunday.
You can try their Grilled Shrimp Burger or Crispy Monkfish Bao Buns with a beer in pint glasses that say "Just say Gay!" They even sell those glasses and many other merchandises on their website.
The place is full of feminist posters, and quotes are written in chalk, which immediately makes you feel welcomed. It offers both indoor and outdoor dining options, and in case you are in a hurry, there is take-out too. So, drop by the place today if you are in the area!
5. Marea NYC
It's not hard to come by a Michelin restaurant when you are strolling on the streets of the City That Does Not Sleep. Marea, being one of them, exceeds all expectations of perfection and flavor.
Awarded multiple times for being one of NYC's best, Marea should be your first choice if you have a special space for Italian food in your heart. Their Mezzaluna and Casarecce are hard to resist.
Besides, all varieties of their pasta are handmade, so trying them out should be a no-brainer! And of course, do not forget to ask for a nice drink to accompany you while you're having a memorable time.
Located in Central Park, the restaurant lives up to its Instagram bio, "Life happens at the table," as the dining experience here is life-changing. Although it might sound sophisticated, the ambiance of the restaurant is full of relaxed aesthetics that let you feel at ease and enjoy your food with a full heart.
Check out this clip to learn more:
Final Thoughts
New York is full of surprises, and you will find something new and interesting in every nook and corner of the five boroughs. This is a small but fun list of food hubs you can try if you are a fan of seafood.
NYC is full of options, so it never leaves you unsatisfied. Have a great time exploring the city, but always keep your belly full and happy!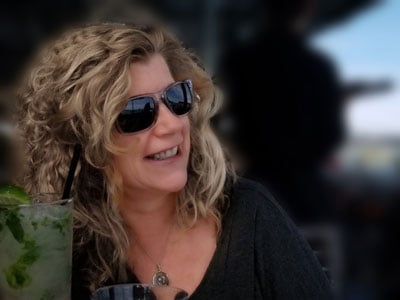 Kate E. O'Hara is a New York based freelance writer and photographer who loves all things food—especially the people who make it and market it. Her writing aims to capture the essence of the food experience; the stories that go well beyond a plate of ingredients. In addition to her love of food, Kate is also known to have a hankering for red wine and craft beer.