On the lookout for super fresh Seafood in New York? You've reached the right place. There are few things more delicious than seafood that's been cooked to perfection. But before the cooking, comes the sourcing, and finding fresh and quality seafood is sometimes tricky. In New York, there is an abundance of food stores and market stalls, but finding really great produce can be surprisingly difficult.
To help with this dilemma we share four of our top tips for finding fresh seafood in the city that never sleeps.
Finding The Freshest Seafood in New York:
1. Look Into Delivery Options
We enjoy a takeaway as much as the next person, but imagine if you could get fresh seafood sent to your home? Happily, this is no longer just a foodies' dream, because you can now get seafood like fresh lobster tails delivered to your door.
This service is particularly handy if you have a packed schedule and can't set aside portions of your week to go to markets. It's also time-saving as someone does all the sourcing for you – all you need to do is check reviews, look over your weekly food plan, order your favorite combo, and the delivery company will do the rest.
2. Check Out a Seafood Market
So for our second tip, you need a bit of time, and a bit of an adventurous spirit, but nevertheless, going to the seafood markets across the city is one of the loveliest ways of finding fresh seafood in New York. With NY having a 520-mile coastline, it is no surprise that the city has some incredible seafood markets to visit.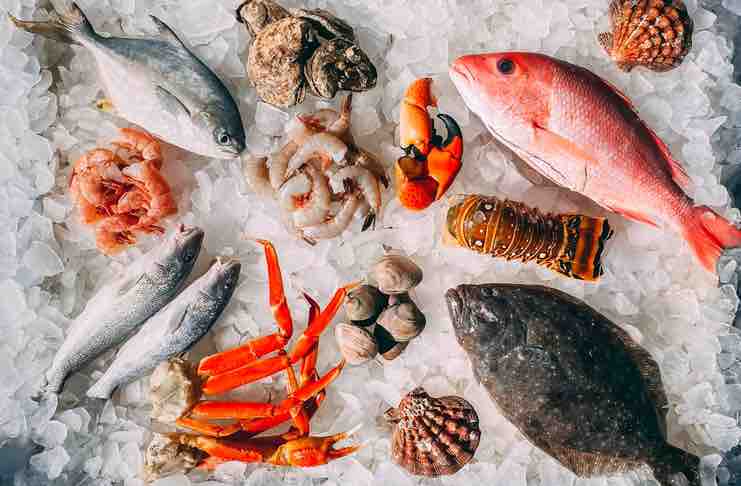 A few things to look out for include: early opening times and early closing times – check online in advance, so you don't miss out. Different markets specialize in different seafood and fish, so this is worth researching too. 
And you might have to travel a little further afield, depending on your preferences, as some of the best markets are in Williamsburg, Cobble Hill, Prospect Heights, and Fort Greene.
3. Take a Trip to the Coast
So you need to be rather dedicated to fresh seafood for this third tip, but why not make sourcing your perfect lobster or shrimp become part of a day out? From the Long Island coastline to the Great South Bay, to somewhere much more local like Sheepshead Bay in Brooklyn, there are so many places to pop by the shore where you are likely to find fresh seafood.
We recommend researching the location of the best seafood stalls and shops in advance, as well the best days for travel, and the weather forecast, so that you have the best possible trip.
4. Dine Out
Finally, our fourth tip for finding fresh seafood in New York is dining out. This is because New York restaurants are serving some of the best fish in the world every night. Plus, with more than approximately 25,000 restaurants and with 65 Michelin-starred restaurants there is bound to be a cuisine type, or a cooking style, out there to suit you.
We know that there's something special about cooking fresh seafood yourself, but after a long week, sometimes there is nothing better than sitting back, relaxing, and enjoying a meal out.
The Breakdown
So whatever your lifestyle and schedule, one of our four tips for finding the freshest seafood in New York should have helped. Perhaps you work from home or have a busy schedule and would enjoy a delivery service; perhaps you enjoy dining out; perhaps you prefer checking out markets, or perhaps you'd like to find your produce from shops along New York's coastline.
Whatever your preference, New York has you covered – and you'll be tasting some of the freshest seafood soon.
Want to read more of our latest posts? Check out our post about brewing Coffee at home.