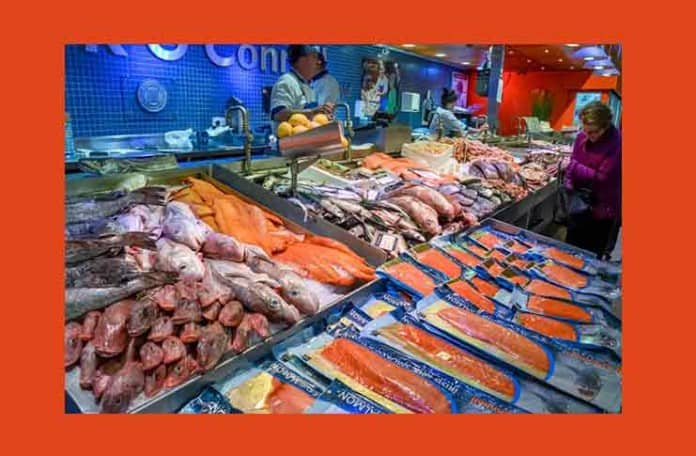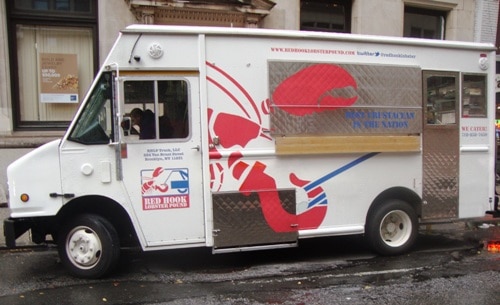 With the cold weather arriving, some of the vendors are adjusting their menus for the fall and winter.
Coolhaus now has artisanal hot chocolate and Schnitzel & Things announced they will soon be selling schweinebraten, a good cold weather pork shoulder dish.
Luke's Lobster is serving New England clam chowder, and Red Hook Lobster Pound is serving New England clam chowder, corn chowder and downeast bisque.
Let's get busy – It's Chowda Time (and Bisque Too).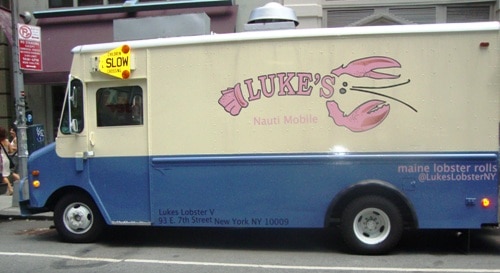 We expected the two New England clam chowders to be somewhat similar, and were very surprised at how different they actually were.  To highlight the differences, let's talk about some of the characteristics of New England clam chowder, as well as price and value.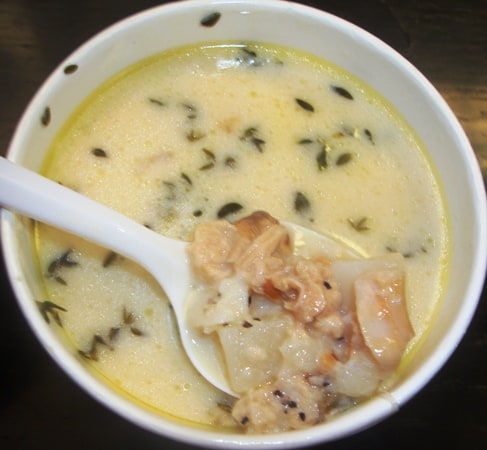 Cost: Both chowders cost $7 and come with a package of oysterette crackers. Edge: Even
Value: I couldn't measure the volume at the office, so I measured the containers.  Luke's was 3.5″ tall and 3.5″ wide. Red Hook's was 3.5″ wide but only 3″ tall. Edge: Luke's
Seafood: Both had plenty of clams, but Luke's were minced into small pieces, and Red Hook had larger pieces of clams, making for a more satisfying mouthful. Edge: Red Hook
Other Ingredients: Both had a nice amount of potatoes. Luke's had a little minced celery. Red Hook had herbs, mainly thyme. Both were slightly peppery. Edge: Even
Soup Flavor and Consistency: This was the biggest difference of all. Red Hook's soup was the consistency of broth with some cream added.  It was buttery, but also had an underlying tartness that caught me by surprise. Luke's soup was very thick, and I had no problem standing the spoon upright.  It was much creamier and more what I expect in a New England clam chowder. Edge: Luke's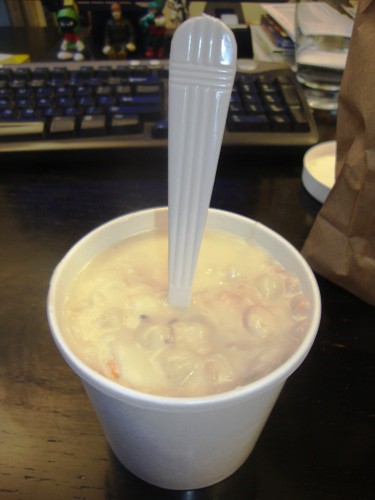 If you're more of a traditionalist, Luke's is more like what I've eaten in New England. Red Hook's reminded me more of Manhattan clam chowder, but without the tomato base.
I didn't try Red Hook's corn chowder ($6), but did get their downeast bisque ($7).  It was a little thicker than their clam chowder, but still not as thick as I expect a bisque to be.
There were shrimp, clams and a little lobster in the bisque, as well as celery and potatoes – and the broth was spicy!  Definitely a nice amount of cayenne in there.  The bisque had a fairly strong flavor, which a little sherry might have rounded out, but overall it was still quite enjoyable.  It didn't have the underlying tartness of the clam chowder.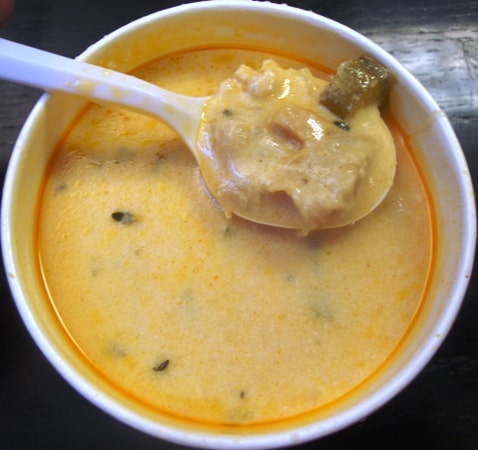 We hope you've enjoyed Chowda Time (and Bisque too).  We certainly enjoyed doing the research, but this is only our opinion, so let us know your thoughts in the comments below.