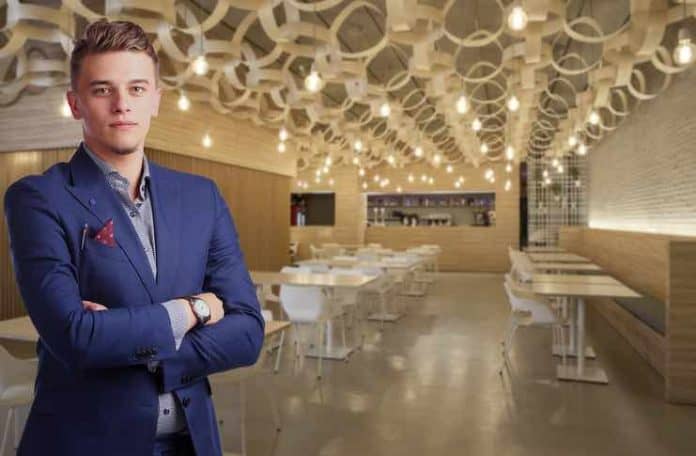 Searching for useful tips on how to run a restaurant successfully? Tired of working too hard for no profit? Well, in this post I'll discuss a few efficiency tips that can improve your food business.  
The coronavirus pandemic affected nearly every industry, but the restaurant industry was one of the hardest hit. With some states still, a year later, keeping restaurants at limited capacity or only allowing takeout or outdoor dining, you may be looking for ways to make up your losses. 
One thing you can do to save money and also prepare yourself for a full reopening is to use this time to increase your efficiency. 
The more efficiently you can operate, the better your customer experience and the lower your costs. 
The following are some tips to get you started. 
5 Tips On How To Run a Restaurant More Efficiently: 
1. Automate Where You Can
There are places where you can add automation to your restaurant business to improve efficiency and your bottom line. 
One example is the automation of your accounts payable. This can help you stay organized, reduce human error, and takes some of the administrative load off you. 
Plus, you may be able to get discounts for paying your suppliers on time or even early. 
Other ways to integrate automation into your restaurant business include:
Ordering kiosks: Depending on your style of restaurant, automated ordering kiosks present the opportunity to promote social distancing in a post-pandemic world, and it's easier for customers. It also frees up your employees to focus on other areas. 

Reservation automation systems: Using online booking can help your guests check on real-time availability in your restaurant. These systems will optimize your table allocations and seat guests automatically as well. 

Capacity management: If you're following voluntary or mandated capacity limits, this type of automation can be helpful. Even outside of the COVID-19 situation, capacity management automation can keep both your employees and your guests happy. 
While technology and automation can be an important part of an efficient restaurant, you don't want to have so much technology or equipment that it becomes burdensome to your staff. You want to use only what's most valuable to your business. 
2. Do a Process Audit
This is not something you think about when you first learn how to run a restaurant. You may think it's something only big corporations do. However, it's a good idea to once or twice a year go over your processes and procedures. You want to look at everything, from the prep work being done to the delivery of service. 
You can map out these processes, and then you'll be able to get a better idea of where your restaurant is doing it right and where you need to change things. 
For example, with a process map, you might be able to identify slowdowns or bottlenecks and then work on efficiency in those specific areas. 
3. Be Concise with Pre-Service Meetings
A pre-service or pre-shift meeting can be helpful to provide context to employees and improve communication. You do want to make sure that it's concise and actually provides value, however. 
Plan each of your pre-service meetings and create an open line of communication with all your staff.
Some of the things to include in pre-service meetings include:
Changes in the menu, like sold out items and specials

Whether or not you will have staff shortages

Company news

Reservations

Special events

Goals

Employee recognition
If you want to make sure you stay focused and on track with your pre-service meetings, make a checklist. 
4. Build a Comprehensive Training Program
One of the most important things you can do for your restaurant business is have a well-thought-out and delivered training program. It needs to be detailed so that you are sure you're operating at a peak level of efficiency. 
A training program is truly what can turn your restaurant from one where everyone seems to be on a different page to a well-oiled machine. 
That doesn't mean that your employees can't come to you if they have good ideas of how to improve things, but if they do, update your training program to reflect their selections. 
5. Evaluate Your Labor Deployment
Finally, your labor might be your biggest expense, and with talk of a federal $15 minimum wage on the table, these expenses are likely to keep going up.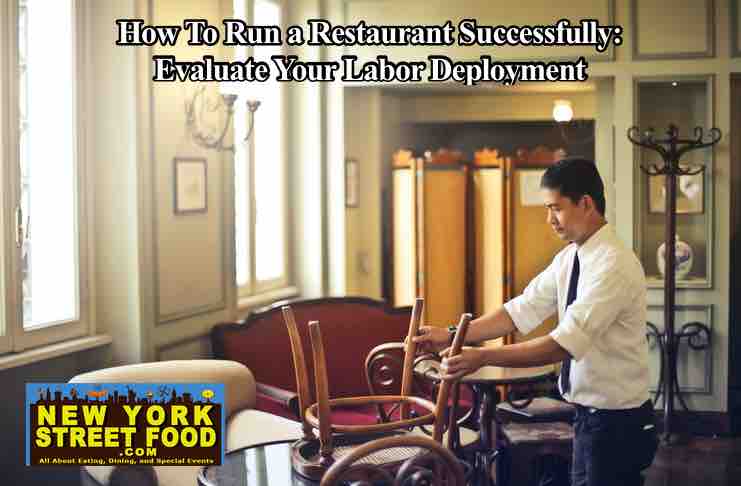 You have to make sure you're deploying your labor in a way that's cost-effective and also drives sales. You want every labor deployment decision to be creating value for your business. 
Overstaffing can be an expensive mistake, but understaffing can hurt your employees and customer service. A good way to understand where you might need to do things differently again comes down to the use of a good software platform. 
You can use the data and analytics from that to make better staffing decisions and also manage things like time off. 
Running a food business is quite a challenge, especially these days. That's why it's so important for you to learn all you can about how to run a restaurant successfully and efficiently. 
Want to read more of our posts? Check out our Restaurant food storage tips, or our tips on how to boost your restaurant sales after COVID-19.