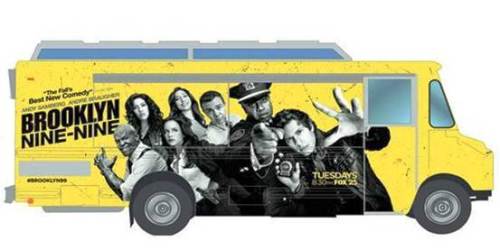 It's been tough to find specific times, but a food truck promoting the new TV show Brooklyn Nine-Nine, starring Andy Samberg, will be giving out FREE bagels, coffee and donuts today in two locations.
We know the truck will be on 14th St between Broadway & University Place, as well as in Brooklyn (natch) at J St and Metrotech.
In other cities, the truck was at one location for breakfast and another location for lunch. Our best guess is it will be on 14th St for breakfast and in Brooklyn for lunch.
The truck's twitter feed is @Brookly99FOX, and they might have more specifics today. For a promotion, it's certainly been difficult finding information. Great job PR firm!