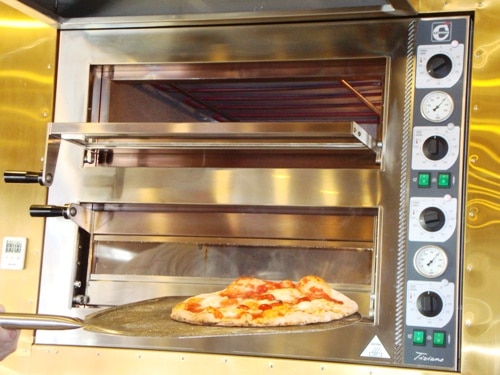 2013 Vendy Award Finalist for Rookie of the Year, Neapolitan Express, have not been resting on their laurels.
The best food trucks are constantly reinventing themselves, and Neapolitan Express is doing just that by coming out with new types of pizza.
The one that really got out attention is the "a Diavolo", made with cherry peppers and spicy Sopressata sausage. Can't wait to try that one!
There will also be a "verde" pizza, with lots of greens on top, and a "di Parma" pizza, which we believe will have proscuitto di Parma.
We are in LA for a while, so if you try any of the new pizzas from Neapolitan Express, let us know what you think in the comments.
You can find the Neapolitan Express Pizzas truck on twitter here or on our Mobile Munchies twitter feed.