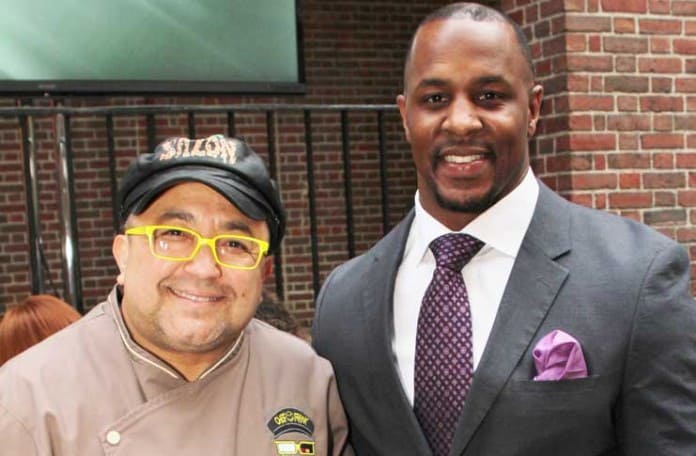 By

Daniel Lee Hue
Last week I had the pleasure of attending, Harvest Home's 4th annual Savor the Season-Uptown! at Museum of the City of New York. Described as a "walking tour" of some of the best restaurants above 96th Street, guests sampled the signature dishes, beverages and desserts of some of uptown's most outstanding chefs, for one night!
Harvest Home is a New York based non-profit which aims to provide low-income communities with access to farm fresh local produce and the education to achieve healthier lifestyles. They operate markets in the Bronx, Brooklyn, Manhattan, Queens, and Mt,Vernon, with farmer's markets open six days a week during the farmer's market season.
As a dine-around tasting this year's Savor the Season –Uptown! Severed to fund Harvest Home's healthy eating and lifestyle programs as well as their work providing farm-fresh food to farmer's markets networks. Guests were given the chance to taste the various foods from the best restaurants Uptown has to offer. Each of the participating partners prepared dishes that affably combined mouthwatering and wholesome. From the Seasoned Vegans 'Crawfish in Basil Sauce' to Make My Cakes 'Apple Bread Pudding.'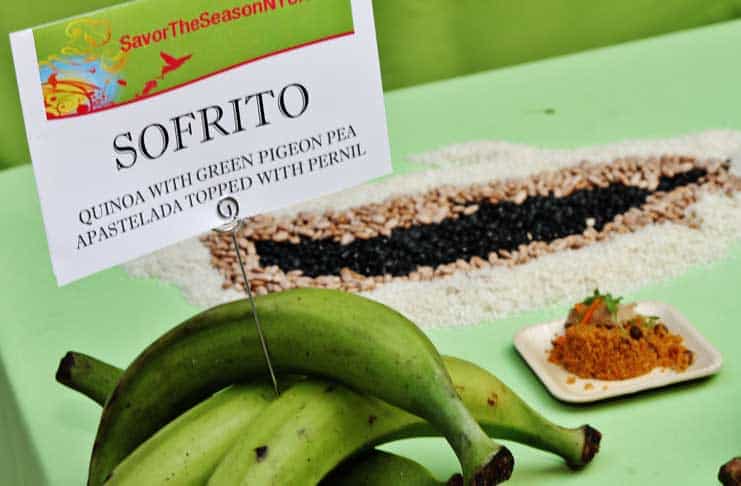 The Featured highlight of the evening came from the chef of the evening, Chef Frank Maldonado. Chef Maldonado is currently the executive chef at Sazon and SoFritas. With a nutritious twist on a classic Latin favorite of pernil with rice and beans, Chef offered pulled pork atop a bed of quinoa and pigeon peas as a healthier alternative.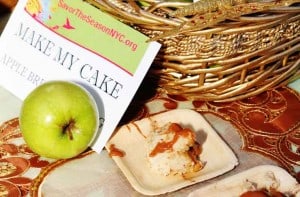 The Savor the Season had two honorees this year: Retired NFL Safety and New York Jets Commentator, Erick Coleman (in the picture at the top with Chef Frank Maldonado) and former Director of Community Relations for the Mount Sinai Medical Center, Barbara Brenner. Both gave speeches in the setting sun reflecting on their involvement with Savor the Season-Uptown! and their excitement for the future of the organization.
I luckily got the opportunity to speak with the CEO of Harvest Home, Maritza Owens. When asked what she was most excited about Owens, with a beaming smile explained "I am most excited about the fact that the event is in the spring. It sets the tone for he rest of the year."
For more information about Harvest Home and how to get involved, visit their website at http://www.harvesthomefm.org .