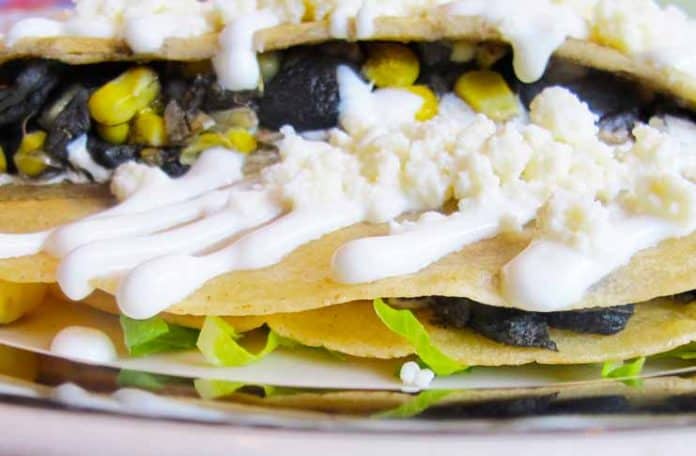 A new exciting Review by Tiara Budd
On a wintery cold Friday night, I made my way to Brooklyn to warm up with authentic Mexican food from the quaint and cozy, Citrico restaurant in Prospect Heights. As soon as I opened the door, I instantly felt like I was in a family's dining room, getting ready to chow down on some delicious eats. Once I was seated, the true feasting began! I was fortunate enough to stuff my face with the most popular dishes at the restaurant and trust me – you should do the same.
Appetizers:
Guacamole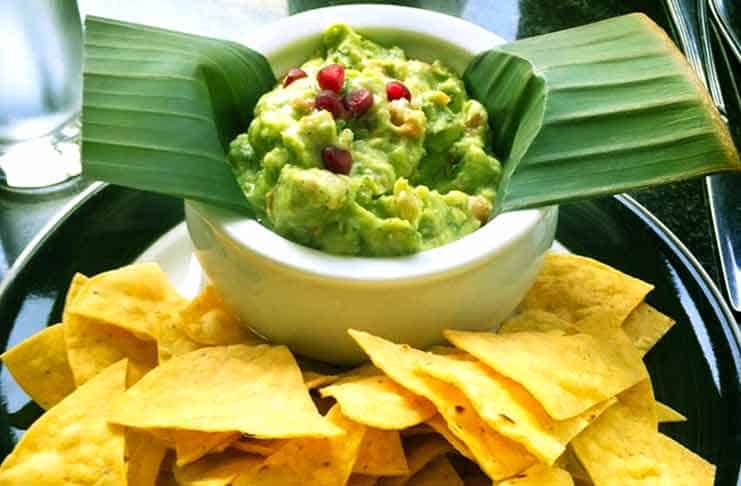 Now this was NOT your average happy hour guacamole that a waitress slams down for you and your buddies and to your dismay, it's watered down and bland. Citrico's guacamole is filled with flavor that melts in your mouth. There's a slight kick to the dish and I loved the rare addition of pomegranates. As I chewed, the pomegranate seeds exploded in my mouth and added a surprising and scrumptious twist to the meal. A few more bites in and the cilantro attacked my tastebuds (in a good way, of course!) along with huge chunks of avocado. Since this was just one of my appetizers, I was eager to keep room in my stomach for the rest of my meals.
Jalapeños Rellenos
Next up on the menu were the overwhelmingly popular jalapeños rellenos. The owner, Noor, warned me that these poppers were extremely spicy but I waved off her concern and thought that I could handle the beautifully plated set of three appetizer. I have never been more wrong in my life! I proudly took a huge bite of the popper and immediately desperately reached for my water glass. While gasping for air, my tastebuds picked up on the flavor from the Oaxaca cheese and spinach. After I could breathe again, I tried to examine how a tiny popper could pack such a major punch. Noor explained to me that each popper is unique, so what might have been an extremely heat-filled one for me, could have been a somewhat mild popper for another person. I became fascinated with the sauce that the poppers sat in and was soon eagerly eating and scraping my plate for that. The sauce is a seasoning called achiote, which reminded me of "marinara with a twist."
Entrees:
Pescado Tacos
When the famous fish tacos were put in front of me, I feasted my eyes on the beautiful dish. The Instagram-worthy two tacos came rolled in a purple tortilla and were topped with fresh lettuce and sprinkled with chipotle mayo. I bit into the tacos and gasped with pleasure at the refreshing taste. The bite-sized tacos are tilapia fish and fried to perfection. The crispy skin is mouth-watering and made with love. The generous helping of chipotle mayo adds a slight kick to the dish that isn't spicy or overbearing. Lettuce helps give you that "I'm eating healthy" thought and makes you feel less guilty about scarfing down two tacos in the matter of five minutes.
Torta de Milanesa de Pollo
The torta de milanesa de pollo is a simple and huge chicken sandwich that is stuffed to the brim. Cut straight down the middle, you can look inside the sandwich and know that you're in for a nap immediately after devouring. The sandwich tastes just as amazing as it smells and you're truly in for a treat. So what exactly is in this heavenly meal? Breaded chicken, avocado, beans, lettuce, tomato, jalapeños, and chipotle mayo all come together to create a sandwich you'll be raving about for the next few days. The bread is toasted just right, not a burn mark in sight. The chicken is seasoned, tender, and made me take a piece of the bread off so I could figure out how to replicate the dish. The black beans make a surprising appearance but not in a bad way at all. Once again, the avocados and tomatoes are so fresh that I wouldn't be shocked that these are picked and pocketed by the employees themselves. Another A+ dish and another notch on my belt unbuttoned for this meal.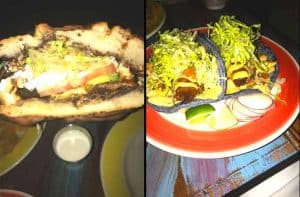 Overall thoughts
Citrico is the perfect place to go if you want to taste authentic, flavorful Mexican cuisine. The owner is attentive, talkative, and willing to give you insight into what you're eating for each and every meal. Since it's a small restaurant, big groups should probably call ahead if looking for space, but with the great customer service, there shouldn't be a problem. Each dish is unique and made specialized, just like the restaurant's patrons. As I was grabbing my coat and walking back out into the blistering cold, all I could think about was how many more days it would be until I came back.
About the Author: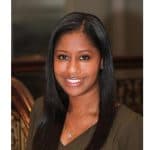 Tiara Budd lives in New York and is determined to eat (and Instagram!) her way through the city. In her free time she loves exploring new neighborhoods, reading books from the library, and traveling all around the country.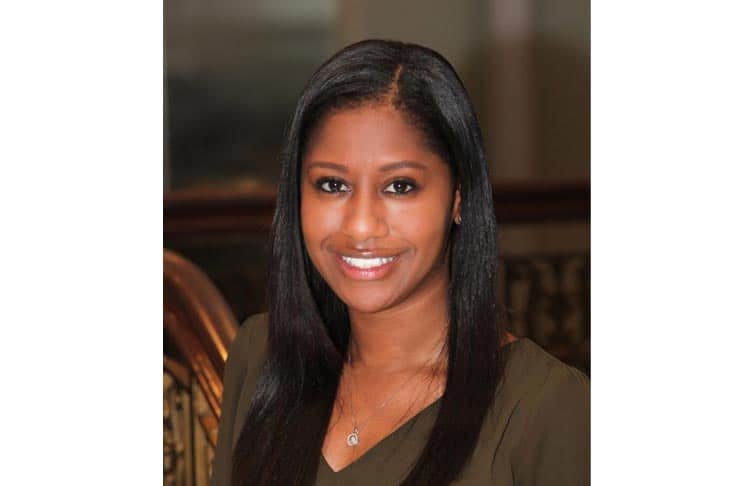 Tiara Budd lives in New York and is determined to eat (and Instagram!) her way through the city. In her free time she loves exploring new neighborhoods, reading books from the library, and traveling all around the country.