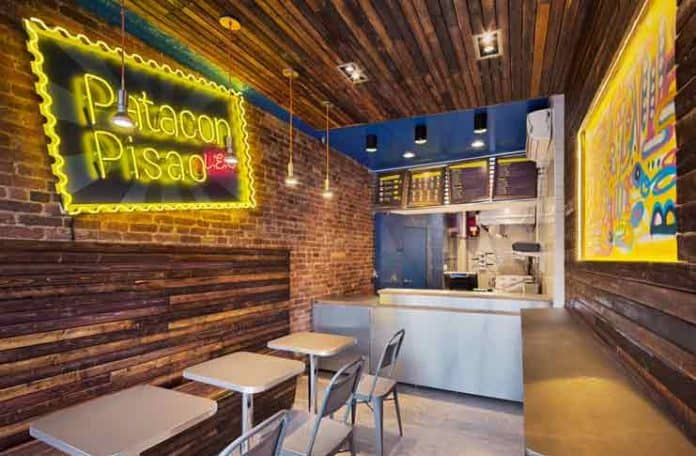 A new cool Review by 

Daniel Miles Lee Hue
We've all been there before: it's 1am on a Friday night and you're walking around the Lower East Side with the munchies. You're looking for something substantially indulgent to satisfy "the craving". If you happen upon Essex Street then Patacon Pisao has you covered!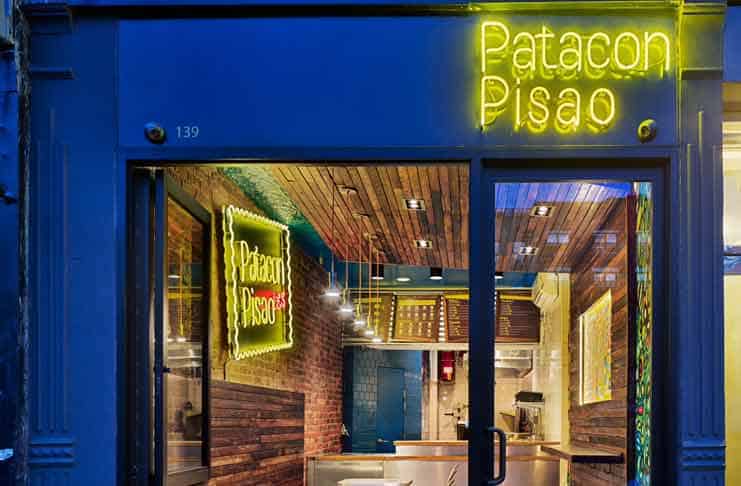 Patacon Pisao has been serving their acclaimed take on Venezuelan classics since 2005. Starting as a food truck in Inwood the restaurant formerly named El Dugout was an after nightclub meal staple. Since then Patacon Pisao has opened one location in Elmhurst and has found a comfortable home in their L.E.S. location as of 2015.
To start my tasting I ordered up a batch of tequenos (are fried cheeses sticks wrapped in dough). Offering crispy crunchiness on the outside and piping hot cheesiness on the in the inside the tequenos were fried just right. The dip size sticks also make for the ideal vessels to sample Patacon Pisao's house made sauces. The three flavors Verde ( salsa verde), Hot (flavorful habanero sauce), and Rosada (sweet and creamy chipotle mayo) come in amply filled bottles to mix and match on top of everything.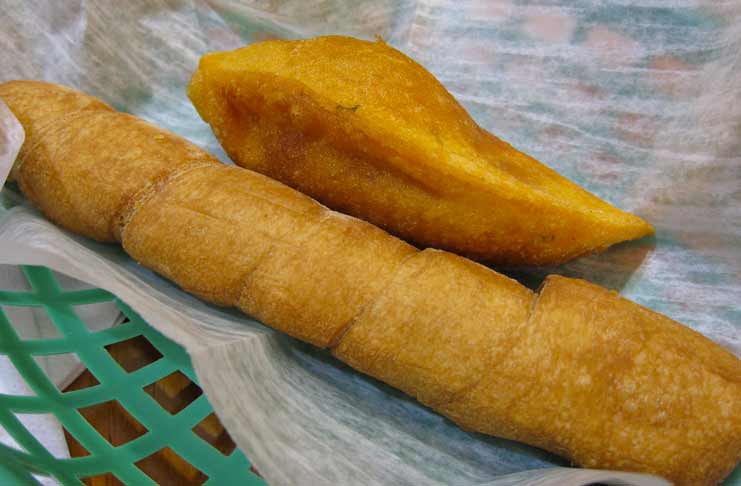 As for the main dishes we were encouraged to try two signature favorites. The restaurant's most widely ordered menu items are the "De Pabellon" chachapa (sweet corn cakes) and the "BLaTin" patacon (fried green plantains).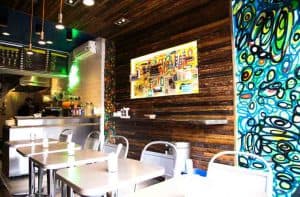 The "BLaTin" patacon is a cleverly named twist on the blt. The deep fried green plantain sandwich is served with double smoked bacon, avocado, salsa verde, and of course lettuce & tomato.
The "De Pabellon" chachapa comes with shredded beef, black beans, sweet plantains, and fried queso blanco served between two sweet corn cakes. The sweet corn cakes are the star of this behemoth sandwich, which I was forced to tackle with a knife and fork.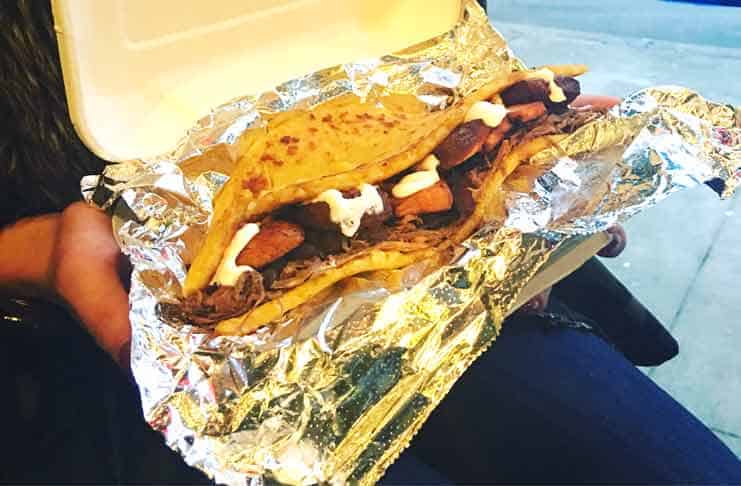 I definitely recommend you come hungry or with a friend. All for about $15 both dishes were served in very healthy sized portions, certainly enough to split and share. Aside from their over 15 "original creations" Patacon Pisao's does offer a build your own option for their patacons, tacuchos (burritos), cachapas, arepas, and pepitos (paninies).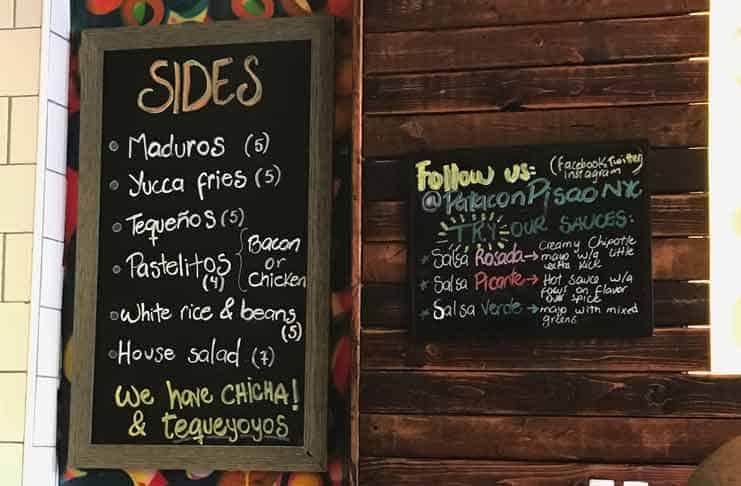 I enjoyed great conversation with the staff while listening to music spanning from Classic Latin to current Indie Pop tracks. It was clear upon entering, the staff is excited about the food they make, and they look forward to sharing it with their patrons.
Small in size, big on flavor, and bigger in portion size, Patacon Pisao's vibrant Venezuelan atmosphere made for a delightfully filling experience.
@DanielMilesLeeHue