A fresh Review by Monti Lawson
When fusion focused restaurants work… they really work. Tsion Cafe really works. From the beautiful backyard terrace to the attention to detail in the artwork inside, Beejhy Barhany, the owner, is able to both ground us in the present moment while also transporting us to another place and time during our dining experience.

Lentil Sambusas to Start: Ethiopian Food in NYC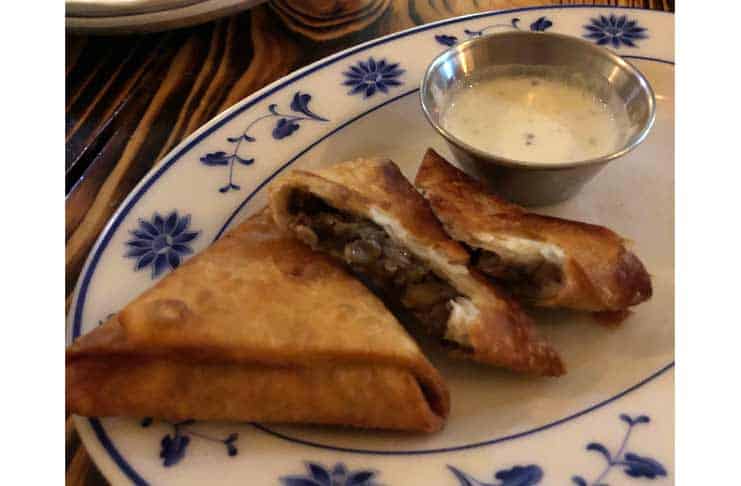 My dining companion and I really enjoyed these starters which captured so much of what we were to expect from everything we ate. They were expertly seasoned and allowed the ingredients to sing. Each lentil could be tasted individually and as a part of a larger whole. And the sauce was a pleasant addition, but I barely used it.
The Main Event – The Ethiopian Veggie Combo and Shakshuka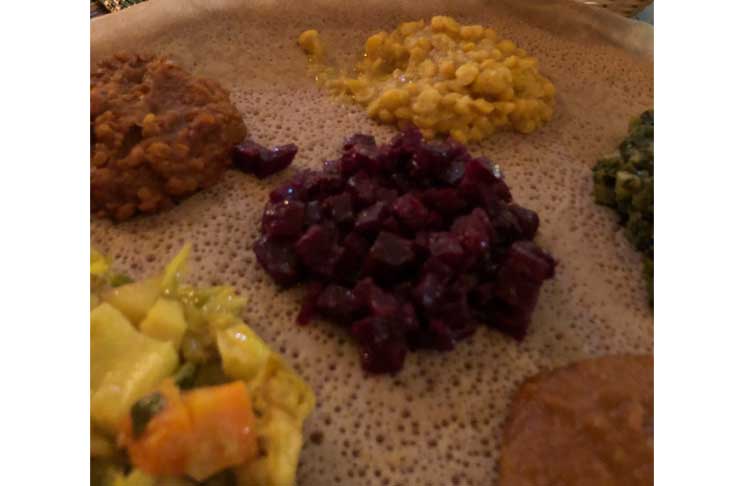 These dishes embody the life journey of Tsion Cafe's owner, Beejhy Barhany. We were able to enjoy a dish from her native Ethiopia with vegetables that maintain their bite and natural flavor while also melting into the injera with each bite. While each of the vegetables was fantastic, I would have easily eaten an extra side of the beets. I cannot remember the last time I was able to say that.
The Shakshuka, from her time in Israel and the wider Mediterranean area, was bursting with spices allowing the organic eggs, onions, tomatoes, and peppers to elevate each other. The injera was light and fluffy with just that little touch of tang that I love. We were informed that the teff is allowed to ferment for days on end with only a sift of flour to complement the texture.

Unique Experiences at Tsion Cafe NYC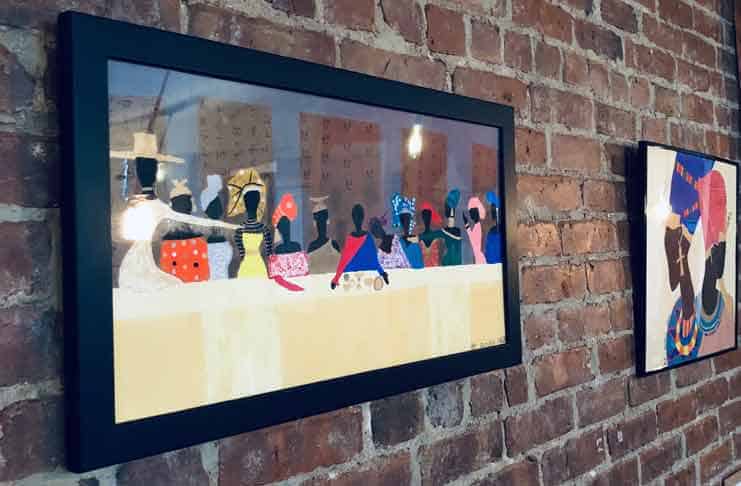 The artwork and events help ground the guests in the history of the place. This location once existed as Jimmy's Chicken Shack,  place where Malcolm X served the patrons while Redd Foxx washed dishes. To have been a fly on the wall! The team at Tsion Cafe also ties together the past of the space with lively regular events.
We were informed of their special events program that had just begun in December 2018. I love a good brunch that is affordable and flavorful, while also having a space that feels great in person and looks good on the 'gram. Also, it will be exciting to learn more about the South African wines at "Weyini" Wine Wednesdays. That enough is a draw, so the open mic nights that will be happening every other week is the honey on the phyllo disk.  Speaking of…
Malawach – A New Addition To List of Favorite Desserts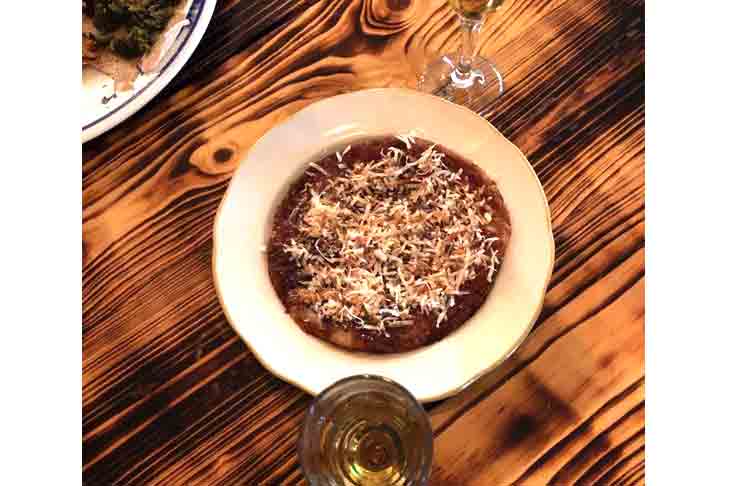 The final touch of the evening was when we were served malawach. These flaky layers of phyllo dough were topped with a luscious honey and shavings of coconut. I can imagine that someone might find it too rich to have more than a few bites; I ate 2 of the 4 pieces. We were also happy to try the t'ej. This is not the mead I had at my friend's house that one time. This was elegant and smooth. I totally understand why honey wine was once only reserved for the nobility.
My companion and I learned that this honey wine is made here in New York state using a traditional Ethiopian recipe at the Brotherhood Winery. We quickly added this to our list of places to visit.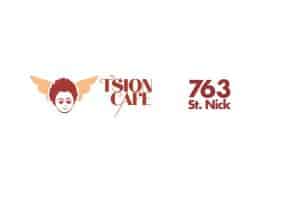 Come to Tsion Cafe for an experience where the diner is also given glimpses into the life story of the proprietor. We can feel how important it is for the guests to feel comfortable and welcome. She expertly pairs fantastic flavors with well-sourced local ingredients. Tsion Cafe also has an extensive wine list featuring many South African wines.
Tsion Cafe is located at 763 St Nicholas Ave, New York, NY 10031. It is a short walk from the 145th station for the A/B/C/D and just a little further from the 145th st station on the 3 line.