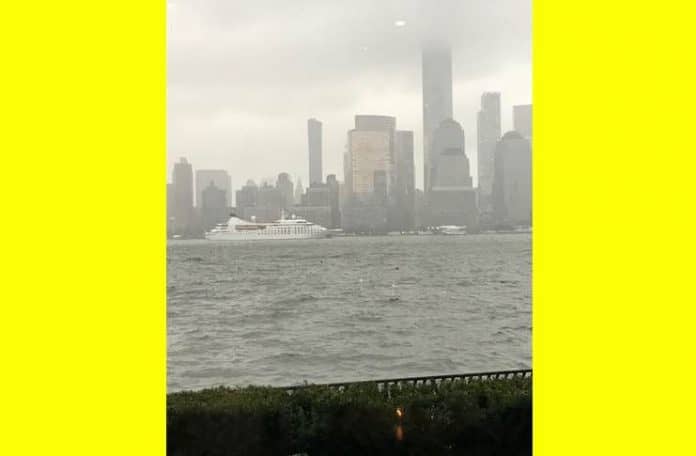 By Ron Rossi – The Jaded Traveler
It is never easy to write a review for a place that will not officially open until September 21st, 2019. However, on September 12th we were invited to a "soft" opening of a new eatery and bar here in Jersey City. LOKAL is the place and it definitely made a good first impression.
The brainchild of restaurant founder Mona Panjwani and concept creator Hemant Phul, the first thing you notice is that it is literally on the Hudson River. You go to the end of Second Street and you can go no further. The river is there. But if you look to your left there sits LOKAL. Once inside the floor to ceiling windows give you a view that people pay millions for if they are living there. It is all of lower Manhattan with the Freedom Tower soaring high above.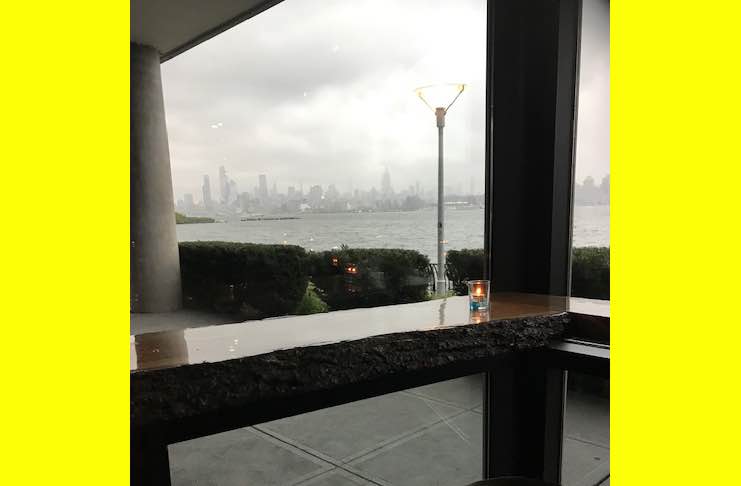 The space is expansive, with a large bar area, several private dining spaces (outdoor patio to open soon!) The inside of LOKAL is hushed and simple. It does not distract from the view outside the windows. Big murals are on the front and back walls. The bar takes center stage. The undulating sheet of blue-lit glass hangs above the bar as if a beacon in the night. The bartenders manning this mission control have a good handle on what is being done and how to best serve a thirsty customer.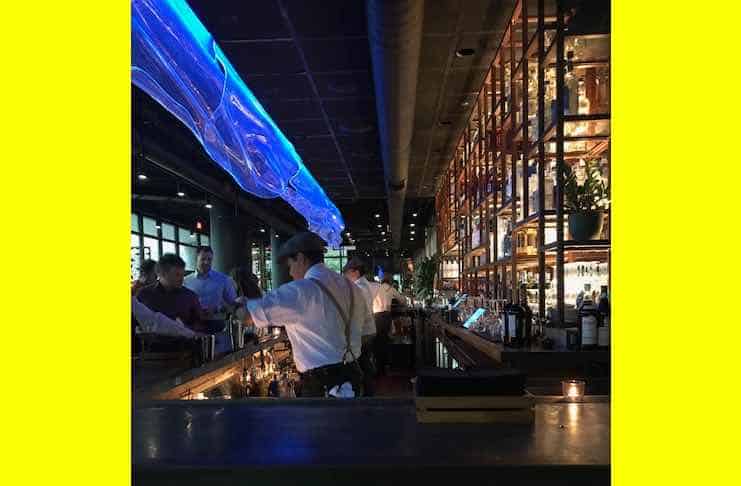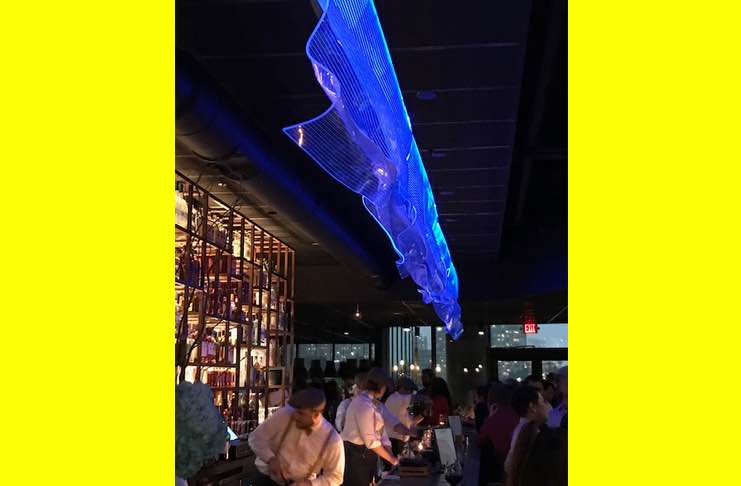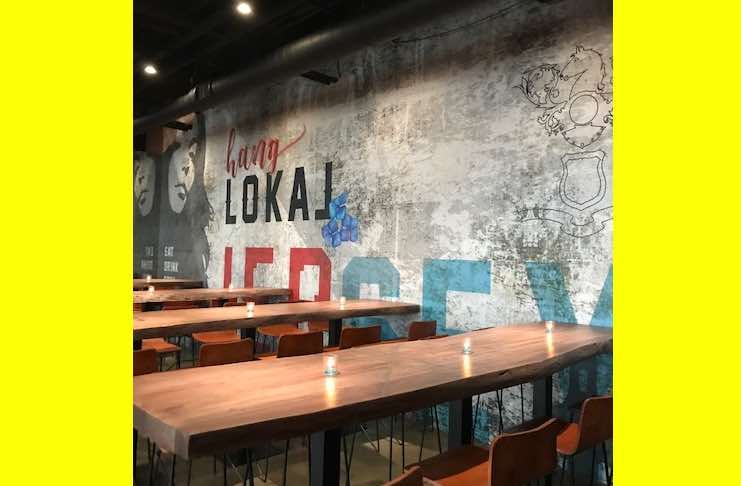 Under the direction of the Mixologist is Tess Sawyer, tonight we had a special signature cocktail that was made with bourbon – The ELLIOTT STUBB. Tasting like a Bourbon Sour, it combined bourbon with vermouth, honey, and blueberry. It was smooth and refreshing and went down well. LOKAL also offers a fine selection of wines, beers, and spirits. The bartenders, dressed in white shirts, bow ties, and caps, can answer any questions you might have and suggest a drink if you are not sure. Tell them what you are thinking and they will mix something up for you instantly.
The Executive Chef is Walter Donadio. He is still working on the official menu. However, I did get a peek at what is almost final and it is a nice combination of appetizers and entrees that will surely appeal to most guests. There will be a combination of small plates and large plates. For small plates, there will be oysters, and shrimp, truffle mac & cheese, octopus and scallops. For those with a hearty appetite, the larger plates will include cod, lamb shanks, chicken, short ribs and a vegetarian entree also. (Prices are still not finalized at this time.)
We did try some of the appetizers they are planning on. There were lamb meatballs in a sauce that reminds one of the spices of India. There were fried oysters with jalapeno that had just the right kick of heat. Mozzarella and tomatoes with a thick balsamic drizzle that provided a perfect tang. We even had homemade red pepper hummus which was truly fresh and delightful. You could make a meal of that alone.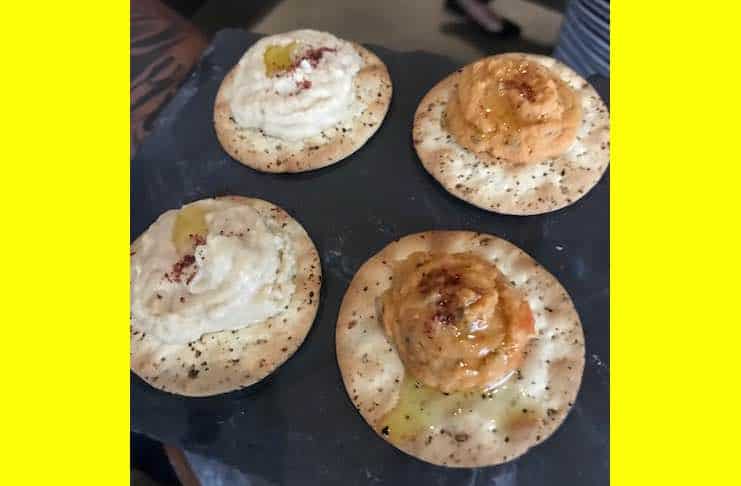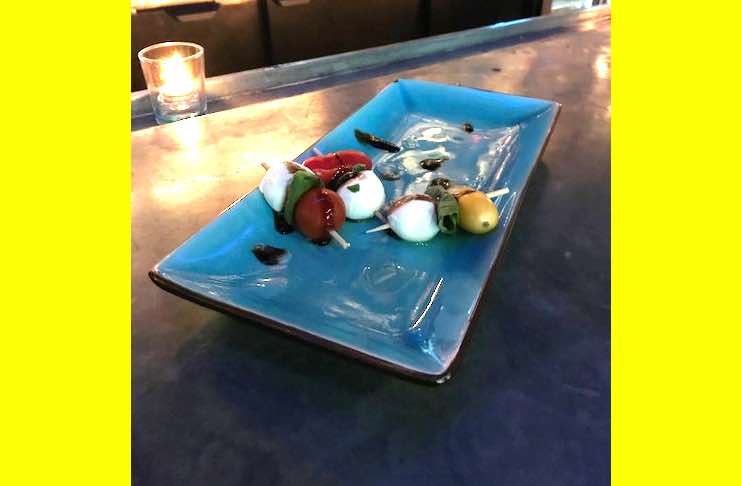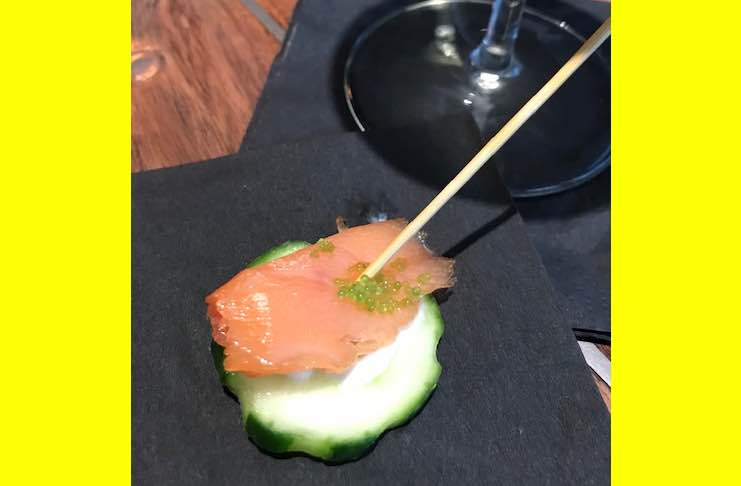 Of course, a good dining experience doesn't just depend on the food. It depends on the waitstaff. And the waitstaff of LOKAL was wonderful. They were helpful, cheerful and ready to answer your questions about the food or the experience. They work like a well-oiled machine, especially when there is a crowd. The move effortlessly thru space.
LOKAL is ideal for a drink and some appetizers at the bar or the high top seating. There are tables for those who wish to dine. And in the back, under a large mural, is a wrap-around leather banquet, with low tables ideal for larger gatherings that can keep your event private while still being part of the LOKAL action.
LOKAL is set to open on September 21st. The timing is fitting—Jersey City has been experiencing a revitalization, becoming a culinary hub drawing in locals and tourists alike.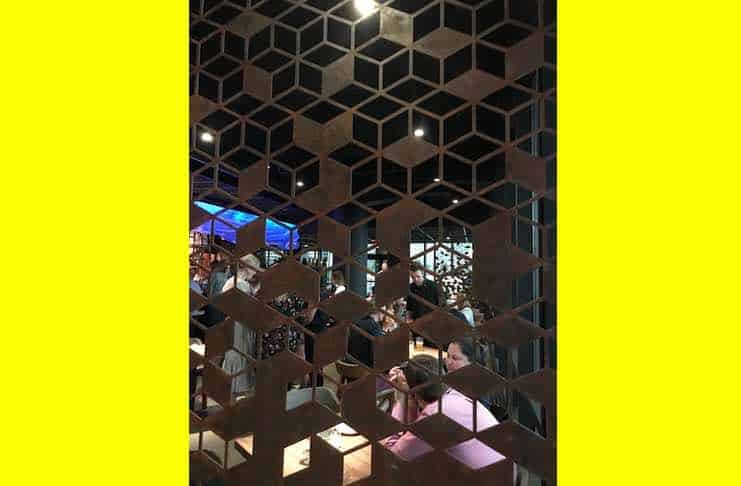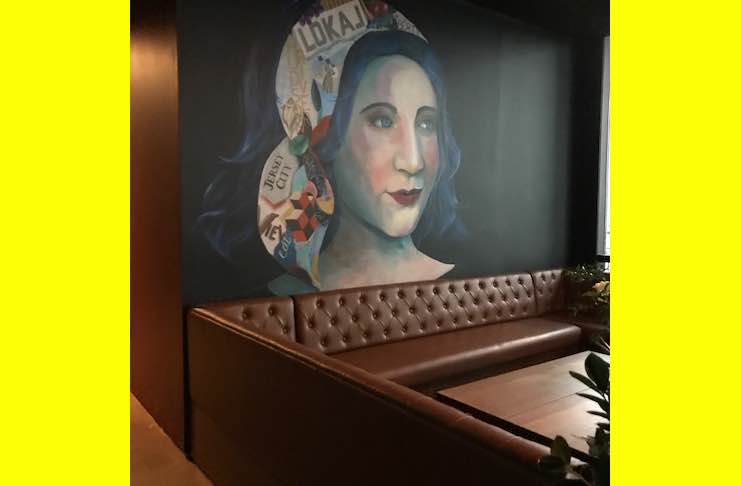 LOKAL is local to those in Northern New Jersey. It is also just a hop, skip and jump away from Manhattan via a short ferry ride. Conveniently located just steps from the Newport PATH station, LOKAL gives Manhattan dwellers the perfect excuse to cross the Hudson River​. I ​definitely need to go back and take in the full experience.
LOKAL Bar and Eatery in New Jersey
2 Second Street Jersey CIty, NJ 07302
Phone: 201-222-6800 / 01 Email: ​info@lokaljc.com Website: lokaljc.com
Hours (starting September 21):
Mon: closed (only for the first few weeks)
Sun, Tues, Weds, Thurs: 5 pm – 11 pm
Fri, Sat – 5 pm: midnight
Brunch starting October 5; Saturday & Sunday: 11:30 am – 3 pm; open till midnight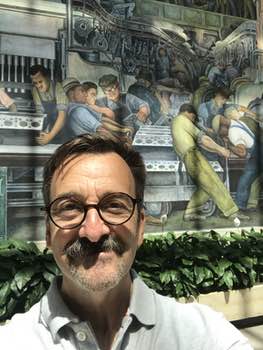 "The Jaded Traveler". Ron Rossi was born and raised in New York. A globalist at heart, Ron is a marketing director by trade, and has lived and worked around the world including Asia, Europe, Africa, and South America. Food is one of the best ways to learn about a country, a people and a culture. So, Ron is always looking for the best in mid-range to budget and street food. He is always on the hunt for a good meal anyone can afford. It is the food of the average citizen that excites him. And with having visited close to 100 countries on 6 continents so far, there have been some pretty good meals.