By Emma Rudy
New York's restaurant scene is back in action and Happy Hour specials are booming. Especially at A10 Kitchen in the East Village. Located on Avenue A and 10th, this is one of the best blocks to discover dive bars, groovy Mexican taquerias, and upscale restaurants. And, Tompkins Square Park centered in the midst of it all completes the dichotomous ambiance of the block.
Enjoy a Frozen Beverage
A10's signature yellow and black striped seating area has plenty of outdoor seating, as well as indoor if you want a little AC and music action. Soak your lips in the tajin rimmed spicy mango margarita frozen; Fruitful and mighty powerful. 
They also have "All Bets Are Off," another frozen with Barking Irons Applejack, rose, and Rockey's. Barking Irons Applejack is a new Apple Brandy that is distilled in upstate New York. Perfectly refreshing, and local.
You cannot beat these prices
I am specifically writing on A10 because their happy hour simply cannot compare to the usual happy hour; acceptable fries and greasy, tasteless Brussel sprouts slathered in oil and seasoning. A10 pulls off tasteful food that has thought behind it. 
Six wings topped with crumbs of blue cheese and homemade blue cheese dressing for $5.00, a cheeseburger with tomato and lettuce for $10, an irresistibly creamy and extremely cheesy baby mac n cheese served in a skillet for $5.00, pitchers of margarita or sangria for $18, house cocktails and frozen drinks all for $5.00.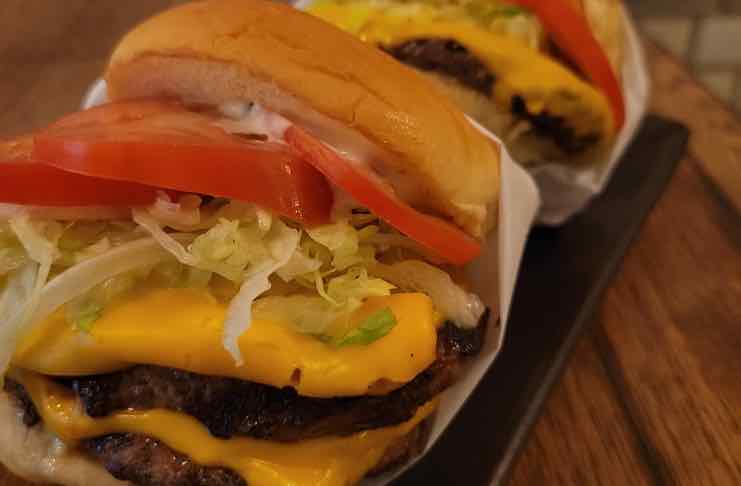 Continue your feast at A10 Kitchen
Happy hour at A10 is from 4-7 PM Tuesday-Friday, and Sunday from 4-8 PM. If you find yourself with half a drink left and dinner time is rolling around, stay for a snack or splurge into some entrees. 
The snack menu offers charred corn served cold, burrata, crispy rock shrimp with homemade aioli, charred octopus, arugula salad, and a farro and quinoa salad. Enjoy a charcuterie board with your choice of cheese and their special homemade jam. Their new summer menu fits the weather to a tee. Light, fresh, and shareable. If you decide to stay later than planned, A10 offers a late bar snack menu including warm nuts and burrata pesto sandwiches on toasted ciabatta. 
Plates and Sandwiches
Irresistibly delicate short ribs; sweet and rich, topped with beech mushrooms and truffle. Simply No knife needed, your fork slides right through this tender slab of meat; East Coast Halibut with Tomato bouillabaisse broth; Ricotta Gnocchi with toasted lemon breadcrumbs. 
The Nashville mushroom sandwich has an outer layer of crisp that kicks at each bite while the middle remains juicy and succulent, topped with carrot slaw and a side of Kennebec fries. These fries are just as exciting as the sandwich, tossed with rosemary and homemade aioli. Any other place serving fries has yet to beat these. 
A10's specialty cocktails
The selection of cocktails at this place is unbeatable. The extensive selection of beers, wines, spiked seltzers, a full negroni list, classic cocktails, and A10's specialty cocktails are all uniquely named and daring. Test your senses with the European Flu Shot with scotch, ginger, lemon, and smoked chili bitters. 
Da cucuumba cocktail with Ketel one cucumber mint gin, agave, and lemon. Get your night started with "Up all night for you," a true kicker with vodka, cold brew, espresso, and orgeat. Every cocktail on that list is worth trying.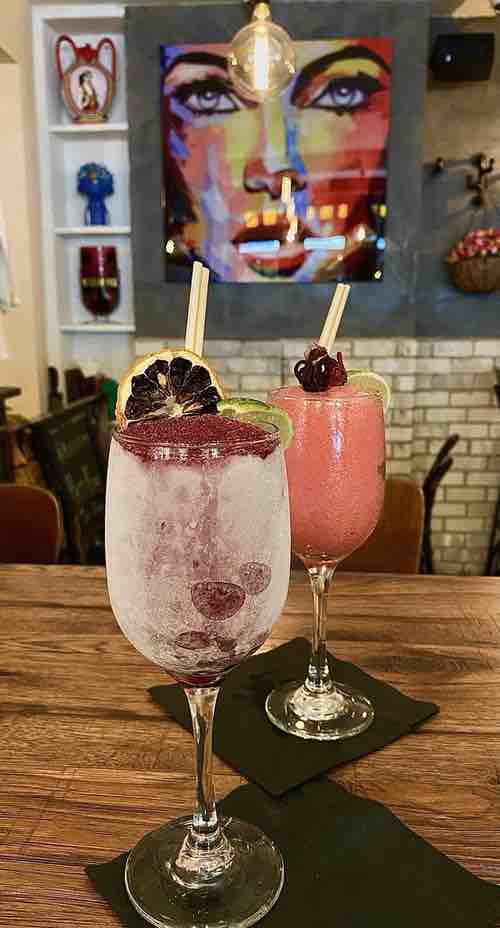 Is the Brunch worth it?
The brunch is absolutely worth it. The Ricotta pancakes are one of their most popular dishes. Do not be intimidated by the size. They are all fluff and flavor cooked to perfection as the sweet and moist texture remains through each bite. Topped with fresh berries and a side of whipped cream, you may not need the extra kick of syrup. 
The veggie bowl, packed with protein yet light enough to continue your day without that post-brunch nap; A divine combination of meat and veg, the pork belly bowl with quinoa, sunny side up eggs, seasonal vegetables, and hollandaise sauce; The breakfast burrito, loaded with cheddar cheese, eggs, chorizo, crispy potatoes, served in a toasted tortilla.
Brunch cocktails for the win
Why not indulge in a brunch cocktail? A10 serves breakfast margarita's with your choice of orange or blood orange marmalade, Bloody Mary's, Mimosas, and Apricot Bellinis. They also offer lattes, cappuccinos, cold brew, and a tempting hot chocolate that I carefully watched as the bartender split little pieces of a Hershey's chocolate bar into each cup and poured warm milk over. 
A10 is an experience in its own
A10 does not cut corners on taste, quantity, and most certainly, quality. Beverages are tailored to the seasons, snacks are generous, entrees are memorable, and the limitless cocktails may lull you into having one too many. A10 is an excellent spot that is amidst a crowd of unforgetful people-watching, and restaurants and bars that call for a good old time. 
So, kick back and share a few snacks, have an entree that you will most likely return for, and sip on some fine, authentic cocktails. And remember, if you're having a late-night you can still indulge in the late-night bar menu that is worthy, just like the entirety of the A10 experience.
Want to read more of our posts? Check out these top trending fast food chains, or our healthy cooking tips 101.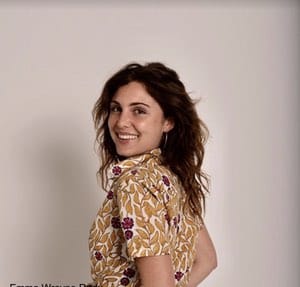 Emma Wrayne Rudy is a food connoisseur ready to indulge in every chance she gets to explore the beauty of New York City's endless food scene. Emma's writing style focuses on local hidden gems, food carts, food trucks, ma and pa joints, and eats that are affordable for everyone to try. With the diverse culture New York offers, she wants to emphasize on the foods that are less talked about and create a story behind each one. Growing up in Los Angeles at the age of seventeen Emma's curiosity for food started as she went to every restaurant she could and wrote reviews on her experience, the ambiance, and her meals. Moving to New York a year ago she is ready to take on the immense food culture New York City has to offer, and continues to dedicate her days to writing as much as she can to pursue her dream as a food writer and storyteller.