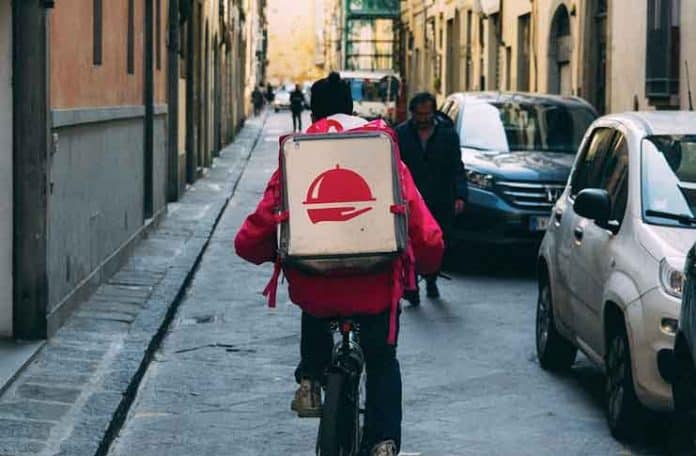 It all started in Stockholm, Sweden. In 2007, Kicki Theander, a swedish mother of three – identified a universal need. She noticed how families were looking to eat home-cooked meals, but they didn't have the time to plan what they wanted to eat, nor shop for all the ingredients, and then cook it all. Kicki soon launched Middagsfrid (translated from Swedish: "dinner time bliss"), and by that – she invented the first Meal Kit service.
Meal Kit services provide subscribers with pre-portioned ingredients for a number of meals every week – directly to their front door. The customer just needs to take the ingredients and the provided recipe and cook his home cooked meal according to the direction. Some recipes can be prepared in less than 30 minutes, but the average preparation and cooking time is between 30 minutes to an hour.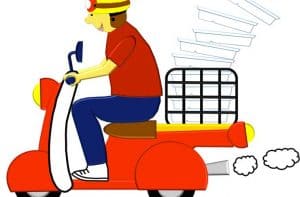 Since its invention in Sweden, Meal Kit services quickly spread around the world. First to other European countries like Denmark, Germany, Belgium and Switzerland, and in 2012 it took off in the U.S. Today, the Meal Kit industry generates $5 billion a year in revenues worldwide (according to PackagedFacts.com), and is expected to hit $10 billion by 2020 (according to Statista).
In the U.S, the Meal Kit market leaders are currently New York-based Blue Apron and Berlin's Hello Fresh. Blue Apron claims that all its recipes can be prepared in 35-minutes or less, and contain less than 700 calories per meal. Based on the ingredients required for each meal – it charges between $8 to $15 per meal.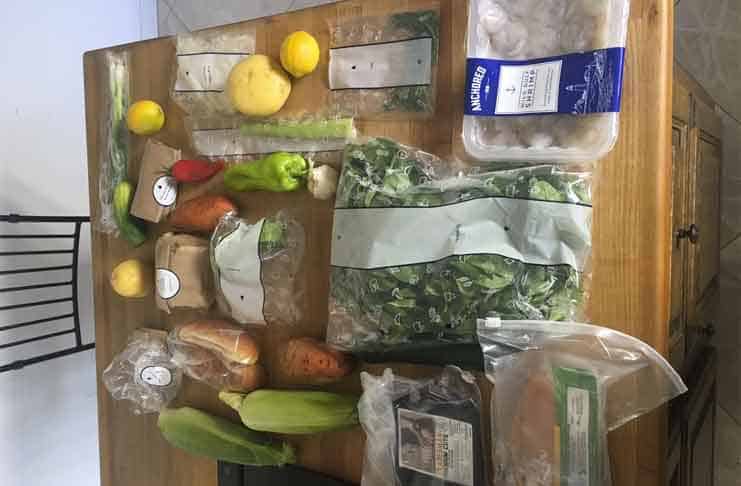 How Many Americans Are Buying Meal Kits?
Oh yes they are. A recent survey by Nielsen showed that 9% of U.S consumers (which is 10.5 million households!) purchased a meal kit in the prior 6 months. According to Nielsen, 30.1 million households (25% of U.S consumers!) said they would consider trying a meal kit in the next 6 months. Meal kit spending is growing 3X faster than other channels. That's huge.
This begs the question, why are Americans getting so addicted to Meal Kit services?
Well, obviously the meals are easy to pull together, taste absolutely delicious, and are easily deliverable at most doors nationwide, but there is more to it…
Five Reasons Why the U.S is Getting Addicted to Meal Kit Services
1. Wanna-be Chefs Feel Achievement
Do you also dream of being a Chef? Ever have that exhilarating feeling of achievement after cooking a delicious meal? Well, many Americans feel the same. According to Nielsen, 26% of meal kit clients (almost 3 million households!) describe themselves as Gourmet Cooks, highlighting the unique appeal of meal kits to this particular consumer segment. Busy guys and gals who see themselves as Gourmet Cooks – but have no time to spare – get a certain satisfaction from at least cooking the meal by themselves. However, with meal kits – also people who can't cook at all – will most probably discover that they can.
2. Americans are Discovering New Exotic Tastes
One of our top reasons for ordering meal kits – is the abundance of delicious choices. It provides Americans with a unique opportunity to experience new cuisines that they normally wouldn't think of cooking at home. Instead of having a fast food Burger, why not try Hello Fresh's Meal Kit of Vietnamese Marinated Steak with quick-pickled veggies and jasmine rice? Or instead of making the usual red-sauce pasta you always make, why not try Blue Apron's meal kit of Creamy Lumaca Rigata Pasta with asparagus and goat cheese?
Americans are discovering a wealth of new ingredients and tastes they never knew of, through meal kit services…
3. Americans want Healthier Food
Let's start with the basic fact that cooking at home is almost always healthier. On top of that, most Meal Kit service companies provide fresh and healthy food. Some offer vegan diets, Kosher food, exotic smoothies or seasonal ingredients. Blue Apron even says they've partnered with over 150 farms to provide fresh and organic meal kits to its customers.
4. Celebrities are Entering the Game
We love celebrities. It's practically in our DNA. So when lifestyle guru Martha Steward puts her name behind a meal kit delivery service called Martha & Marley Spoon, or when Tom Brady (England Patriots Quarterback) partners with veggie-oriented meal kit service called Purple Carrot – then we all take notice, and follow.
5. Prices are slowly going down
In the beginning, Meal kit services weren't cheap. 56% of consumers thought they weren't affordable for everyone (according to a Nielsen survey). Meal kits service prices average between $8 to $12 per meal, somewhere between buying the ingredients yourself at a grocery store and eating at a restaurant. However, Meal kit discounts are slowly becoming more abundant as the market is forcing the prices closer and closer to grocery store rates.
A wonderful report by the NPD Group, titled "The Future of Dinner in America", describes how Meal kits, as well as grocery delivery platforms, mobile food apps and others, are rapidly changing the tradition of how Americans eat dinner at home. "Consumers are solving for convenience at dinner time in new ways while still retaining dinner meal traditions", says the report.
Fallon Chan is a food and lifestyle photographer and blogger.