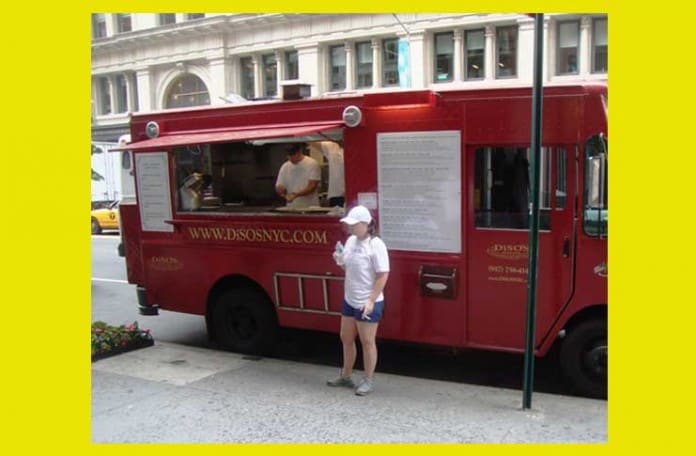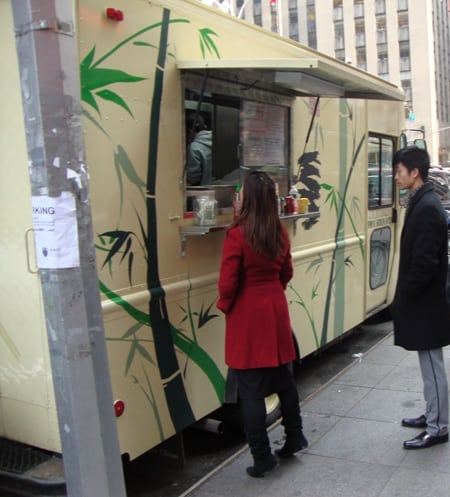 Another sunny, cool day.  Good for enjoying some excellent New York Street Food from the vendors on the right and the trucks below.
Unfortunately, some of the vendors have been getting hassled by the police.  Uncle Gussy's had to close yesterday, and it looks like they are having police problems again today.  Because of that, Uncle Gussy's will be giving away all their food tomorrow for free to show their customers how much they appreciate their business.  Similar problems have befallen the Cinnamon Snail in Red Bank and some of the trucks in Jersey City have reported problems too.  Can't we all just get along!
Therefore, make sure to check our Mobile Munchies twitter feed before heading out, in case anyone had to move at the last minute.