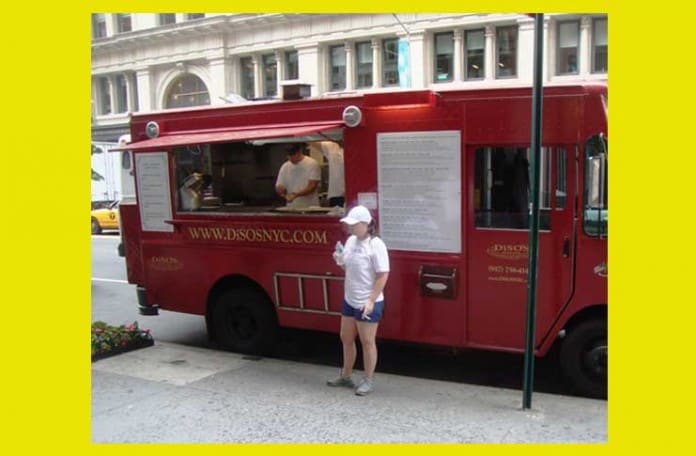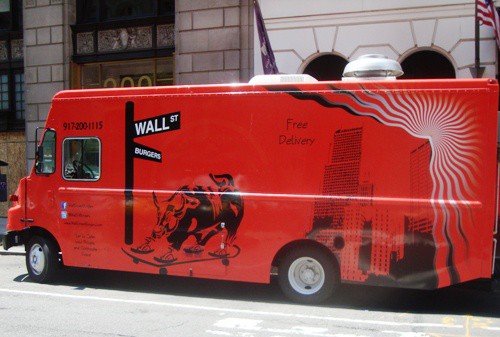 It's a sunny, cool day out. By lunch it should be perfect for enjoying great New York Street Food from the vendors on the right and the trucks below.
As always, check the Mobile Munchies twitter feed before heading out, in case anyone had to move at the last minute.
SweeteryNYC Sweetery is parked in front of @Bloomingdales on Lex @ 59 St giving away sweets @12:30 or make a spl @DKNY purchase & our world is ur oyster
CoolhausNY
Good morning Coolhounds! Catch T2 @ 73rd/Amsterdam 12-5! Joel is throwing it down w/ sammies, hot chocolate,
@
bluebottlenyc
coffee, & smiles. PW for $1 off 2: TRIVIA! Name at least two monuments located in Union Square! Bring your co-workers and make this a real deal situation.
gcnyc1
Gorilla Cheese NYC 55 & 6 10:38-3pm….missed u on turkey day…were back with BLT melts….yummm..get ur cheese on yo…