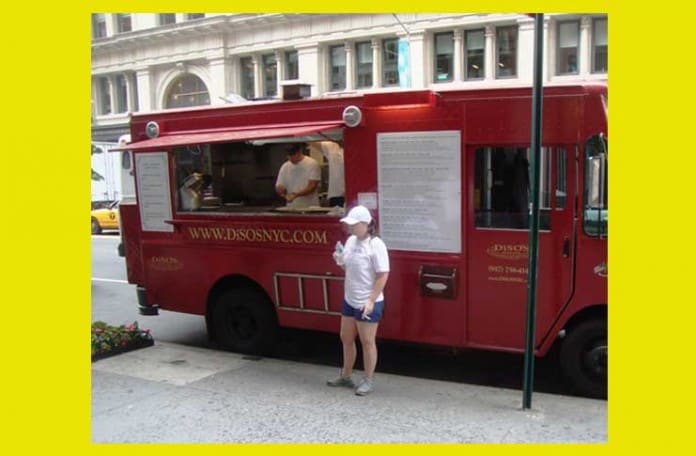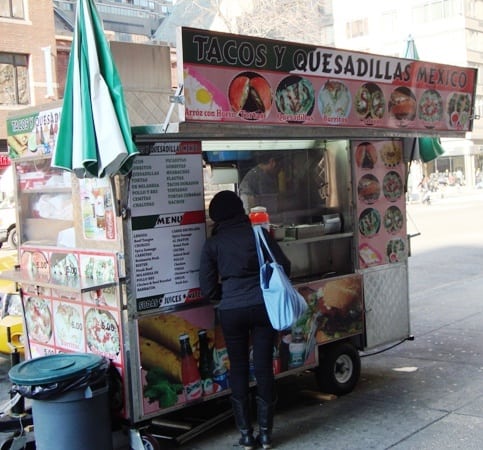 It was a good weekend for getting some holiday shopping done.  Don't wait until the last minute this year.
Most of the trucks and carts are out today, but Korilla will only be out for dinner tonight, Joyride is closed for one more day, and Taim is off the road today, too.
As always, check the Mobile Munchies twitter feed for any last minute changes in locations.
schnitzeltruck
Good morning y'all. You know what cures the Monday morning blues? A nice warm plate of schnitz:) Hudson & King see ya in a bit. 11:30-2. Call in your order so you don't wait on line. 347-772-7341