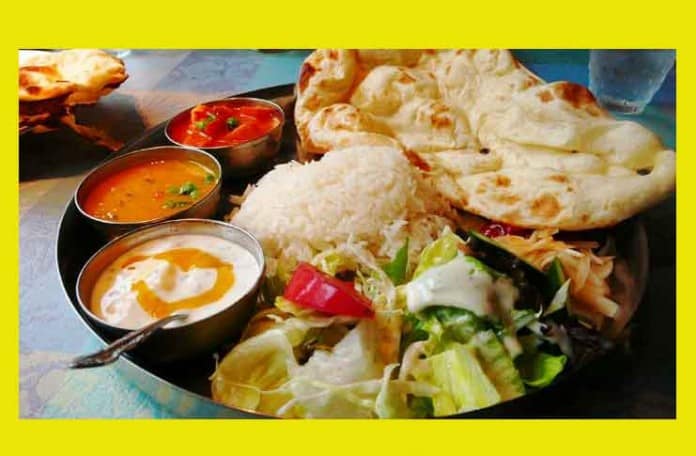 CNNGo Asia recently had a feature on Mumbai's best chaat as part of their Best Eats 2010.
Chaat is a  plate of snacks, typically served at road-side stalls or carts in India and Pakistan.  It started in the northwestern state of Gujarat and has become immensely popular in the rest of India and South Asia. The word chaat derives from Hindi and Prakrit and is a combination of the words for a tasting or delicacy and to devour with relish or eat noisily.  Thanks Wikipedia.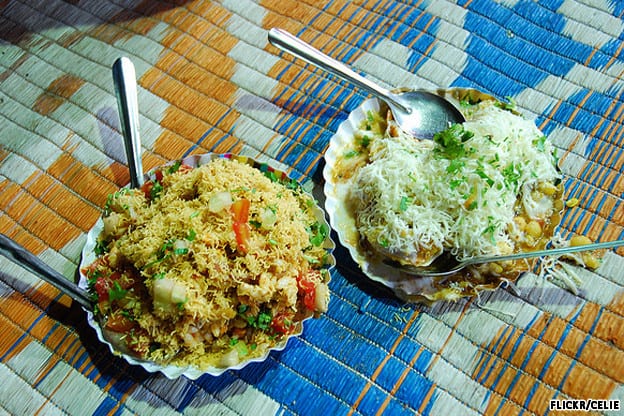 Two other classics in the pantheon of Mumbai street food greats, sev and bhel puri, can be found at your neighborhood chaatwalla as well as the finest restaurants in five-star hotels. But to eat chaat at Chowpatty beach is to pay obeisance to this quintessential Mumbai food: sun, sand and sev puri go together perfectly.
For the uninitiated, sev puri consists of little fries discs of flour topped with diced potatoes, onions, crispy sev and three chutneys: tamarind, chili and garlic. Some stalls also add diced tomatoes and green mango bits, when in season. The bhel version is made with puffed rice instead of the disks.
"Savory, spicy, sweet, sour — four flavors in one bite, each with its own impact," says Rushina Munshaw-Ghildiyal, Best Eats judge and food blogger. And the end result is usually, "spicy, yummy satisfaction!"
Try any of the beach stalls at Chowpatty, Marine Drive. Open daily 10am to midnight.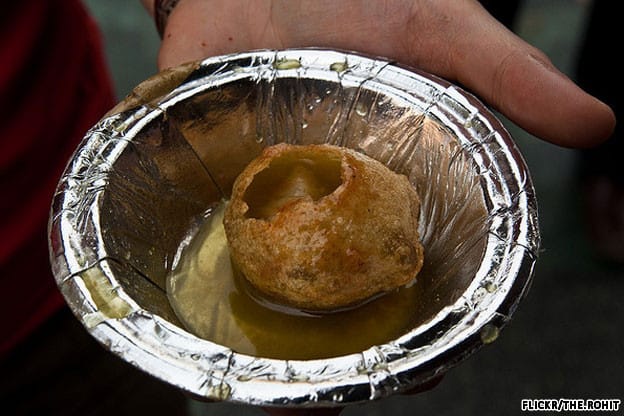 In New Delhi it's called gol gappa. In Kolkata it's called phuchka. In Orissa it's called gupchup. In Mumbai it's called paani puri. This pan-Indian street food favorite drew a lot of debate among the Best Eats judges for the regional variations it brought to the plate and which they thought was the best. But when in Mumbai, do as the Mumbaikars do, was the mantra finally adopted.
The dish itself is a simple combination of a crisp, hollowed-out bite-sized puri filled with chickpeas and potatoes and dipped into tamarind water mixed with chilies and chaat masala.  Dripping wet and overflowing with the spicy, flavorful water, you pop it into your mouth and crunch into it all at one go and wait for the explosion of tastes that follows. Swallow. Repeat. Standing right there on the street side.
"Depending on your spice-handling capacity, it may leave you teary eyed, but it will definitely leave you wanting more," says Sanjiv Khamgaonkar, Best Eats judge and food blogger. "And after you're done, drinking the leftover water (paani) in the plate is a tradition." If you're worried about contracting typhoid, don't be. The paani puris at Punjab Sweet House are made with mineral water.
Dheeraj Arcade, opposite Jude Wine Shop, Pali Naka, Bandra (W); +91 (22) 2640 2221. Open daily 9 a.m.-10 p.m.
NYSF Note: We made pani puri at the Indian street food class we took early this year at Miette Culinary Studios and it was delicious.
And CNN Go's winner for Best Chaat In Mumbai is: