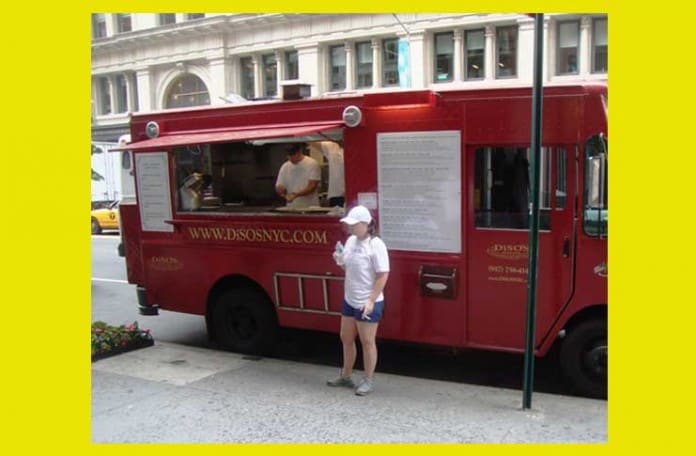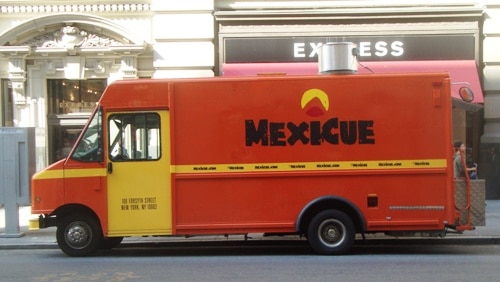 What a beautiful day!  Make sure you get out and enjoy great New York Street Food from the vendors on the right and the trucks below.
Comme Ci Comme Ca is back on 36th & Broadway, and there is a great lineup downtown at the WFC Food Truck Court, but Seoul Food NYC is off the street again for maintenance.
The police have been more active this week, so check the Mobile Munchies twitter feed before heading out, in case anyone had to move at the last minute.
WFC Food Trucks Fri 2/17: Sunny & 50, perfect day for lunch at WFC Food Truck Court with @bigdsgrub @Mexicue @schnitznthings & @TheTreatsTruck 11a-3p