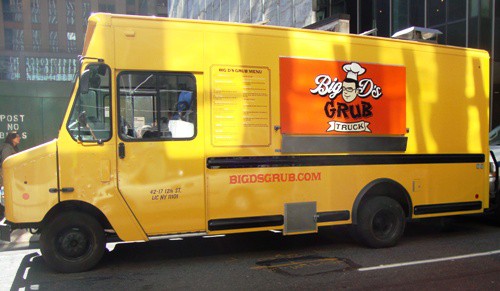 Looks like a pretty hot and humid day, but there are plenty of ways to cool off out there, as well as fill your bellies. You gotta eat, right?
You guys (food trucks) have to spread out more. Find your own spots, don't just see where other trucks park and go there. It's going to ruin it for everyone. Things are getting crazy by Park & 51st, Broadway & 55th, 21st & 5th, Hudson & King and 50th between 6th & 7th Ave, among others. Find your own spot and nurture it like a newborn baby!
As always, check the Mobile Munchies twitter feed before heading out, in case anyone had to move at the last minute.