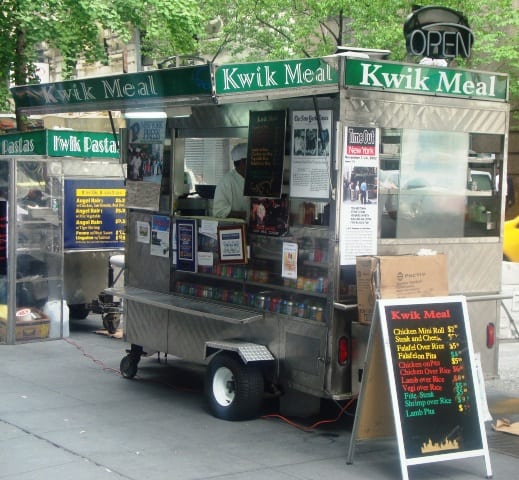 We might be getting some snow over the weekend, so enjoy some great New York Street Food today.
Great lineup at the WFC Food Truck court today with Schnitzel & Things, Mexicue, Big D's Grub Truck and Treats Truck for dessert.
As always, check the Mobile Munchies twitter feed before heading out, in case anyone had to move at the last minute.
Mexicue Stocked and ready to rock today at @WFCFoodTrucks today….see you guys at 11am in battery park city.
UncleGussys Chicken and Swiss deluxe on a whole grain pita with barbecue sauce, grilled onions lettuce &tomato Served with fries That's what's up!!