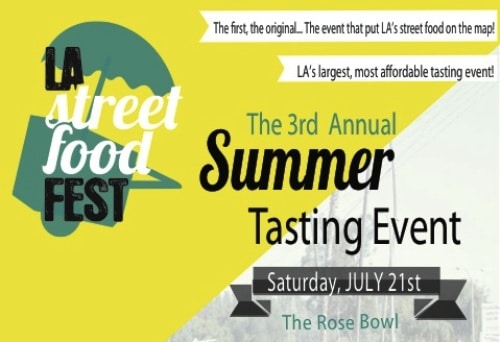 The 3rd Annual L.A. Street Food Fest was held over the weekend at the Rose Bowl, and a great time was had by all.
Samples from over 100 vendors (and drinks) were included in the $45 ticket price. Sounds like a great deal.
There were 7 different awards given by the judges and two People's Choice Awards.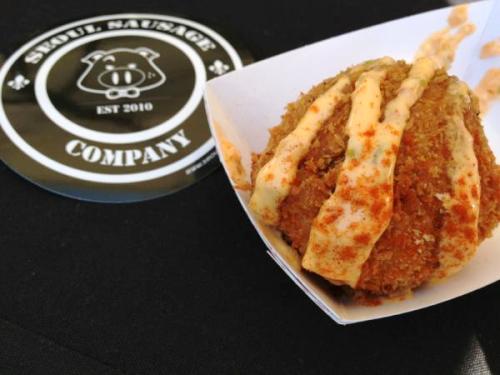 JUDGE'S AWARDS
Best in Show
La Guerrerense: Sea Snail Tostada
Best of the Chefs 
Bryant Ng | Spice Table: Spicy Wings
Best Old School Street Food
Mariscos Jalisco: Tacos Dorado de Camaron
Best Nouveau Street Food
Seoul Sausage: Flaming Fried Balls (tie)
Kogi: Kimchi Quesadilla (tie)
Best Original Showmanship
Fred Eric | Tiara Café
The Sweet Tooth
Sweet Wheels: Beignets
Judge's Honorable Mention
Mariscos El Mazateño: Taco de Camaron EnchiladoPEOPLE'S CHOICE AWARD
Dog Haus: Soo Cali Dog
People's Honorable Mention 
Peking Duck Truck
Last year, Seoul Sausage contacted us about coming to NYC to participate in a few food festivals and events here. That didn't pan out, but we are happy to see them get some recognition.
Congratulations to all the winners, participants and the L.A. Street Food Fest event producer for putting on a great show.