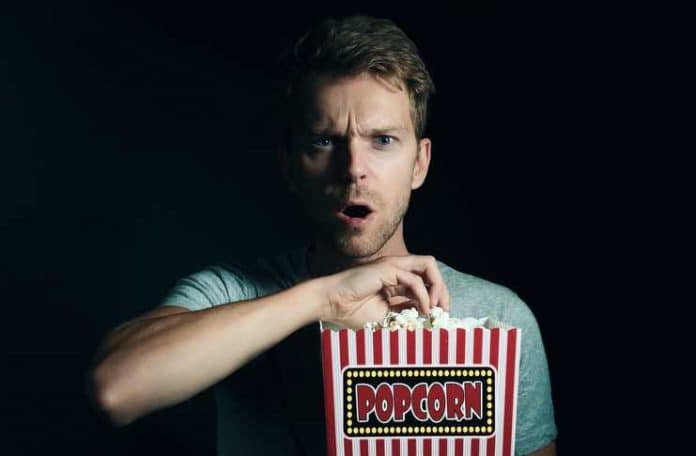 Searching for delicious snacks for family movie night? or maybe for a family vacation? Well, you reached the right post. Keeping your family eating healthy can be difficult, and that's especially true as far as snacking is concerned. The temptation to just reach for that bag of fatty snacks can be strong when you've spent all day balancing work and parenting, but you can keep your family in line through a mix of smart thinking and just the slightest bit of trickery. Here are some of our favorite – and easiest – choices for healthy but delicious snacks for the family.
6 of Our Favorite Snacks For Family Movie Night: 
1. Trail Mix
The individual components in trail mix are great snacks in their own right, but they offer a greater level of variety when combined into a trail mix. And while shopping for a trail mix for a group of pickier eaters can be a nightmare, there's an easy solution: make your own.
Picking the ingredients that will go in your personal trail mix is a way to keep your kids involved, and it lets you control the amount of sodium and sugar that ends up in your snack.
2. Peanut Butter
This is definitely my favorite of all snacks for family movie night. Peanut butter is a versatile snack option that's best combined with other ingredients for a balanced snack, but the strong burst of protein it provides is great for staying active during longer and more fatiguing days.
Spread peanut butter on celery with a sprinkle of raisins for a nutritionally balanced snack, combine it with honey on toast, or slather it on sliced apples or bananas. The most important thing is just to be conscientious about the peanut butter you use. Avoid those with too many sweeteners and artificial ingredients, and consider making the switch to alternatives like almond butter.
3. Yogurt
This might not be the best of snacks for family road trips. However, never underestimate the handiness of a yogurt snack pack. It's great as a quick breakfast or a snack at any time of the day, and there are enough flavors available to suit just about anyone. And the fact that you can fill your whole fridge for cheap is an absolute godsend.
Yogurt is absolutely packed with nutritional value as well. It's an abundant source of both calcium and protein, and many yogurts contain microbiotics which can help with everything from healthy digestion to cleaner skin. Also, frozen yogurt is a good option you should check out.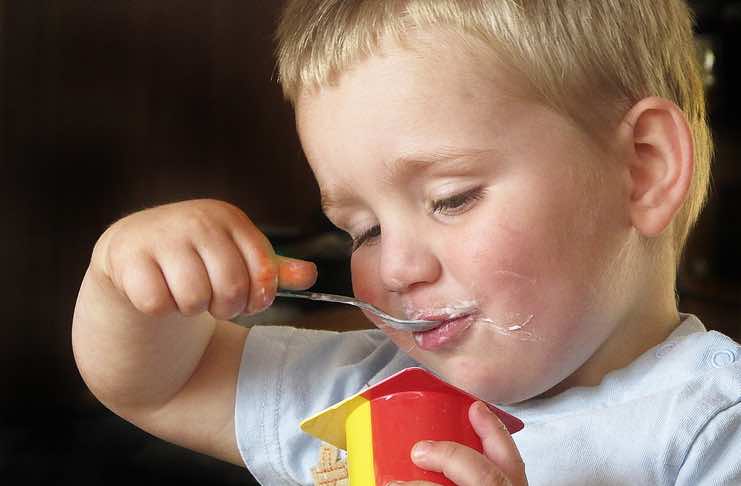 4. Popcorn
Popcorn has a bad reputation, but that's largely thanks to the appeal of movie theater popcorn that's positively drenched in butter and salt. What is Popcorn? is simply popped corn, and that means that it can be as healthy as you need it to be. It also means that you have free rein to customize it the way you want.
Want to go with some simple butter and salt, a parmesan and garlic combination, or something spicy? No problem. Your recipe combinations are limited only by your spice rack and your family's imagination.
5. Pork Rinds
You might be surprised to find us suggesting fried pork fat as a healthy family snack, but there is a caveat. Pork Out pig rinds aren't made from pigskin at all, and they're baked rather than fried. Engineered by the chef who created the Impossible Burger, Pig Out pork rinds are high in protein but surprisingly low in both sodium and saturated fat.
They also come in a wide variety of different flavors. That makes them a sensible choice for family snacking as long as they're used in moderation.
6. Za'atar Snacks
If you're looking for another healthy snack option – go for Za'atar snacks. If you're not familiar with it – Za'atar is a very healthy culinary herb. It has quite a few health benefits, including the ability to improve your immune system, your skin health, strengthen your bones, and more.
One of our favorite Za'atar snacks is Za'atar Popcorn (it's delicious!), and you can find it on sites like Zesty Z. Their popcorn is air-popped and they use premium za'atar that is sourced from single-origin farms from the Middle East and the Mediterranean.
That commitment to moderation is one of the most important things to remember. There's no one best, singular snack for your family. It's ultimately about your family, and what's going to work best for their lifestyles, nutritional needs, and particular tastes. Keeping your pantry stocked with a variety of the best snacks will encourage a healthier approach to snacking.