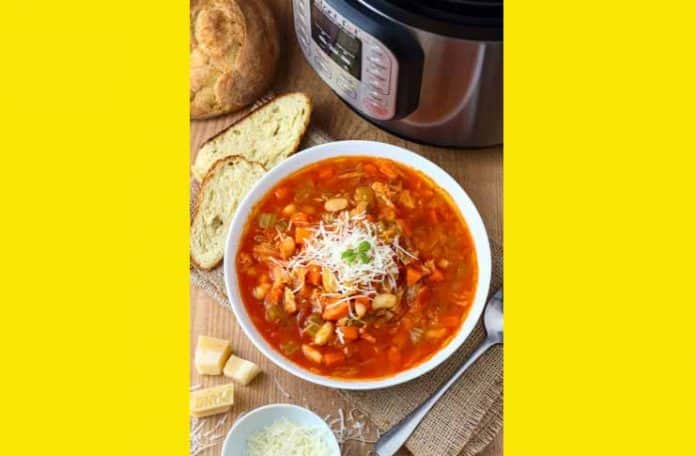 If you're into cooking like we are here in NewYorkStreetFood.com, then you might have heard about the Instant Pot Duo 60 and how this cooker works as a robust seven-in-one cooking machine, integrating seven functions into one — rice cooker, slow cooker, yogurt maker, saute/browning pan, steamer, electric pressure cooker, and a warming pot.
And if you're reading this, you're probably thinking of buying one yourself. But the important question is, should you buy an instant pot? If you're having this dilemma, then continue reading this article as we'll be listing the pros and cons of owning one.
Pros of owning an Instant Pot Duo 60
1. It's a Multi-Cooker
First of all, don't be under the impression that an instant pot is just another kind of electric pressure cooker. It's a multi-cooker, and it can do more than just your regular pressure cooking. It can perfectly cook rice. It can brown, saute, and sear food just like any other stovetop skillet. Instant pots can even steam delicate foods such as vegetables, eggs, and fish.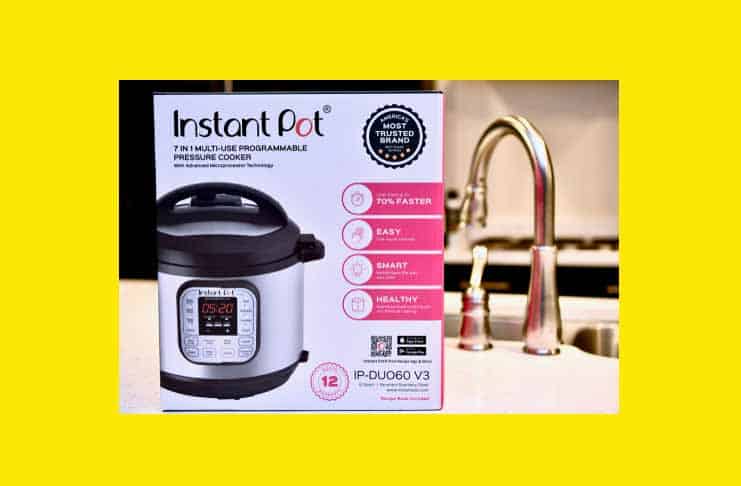 2. Countless Recipes
With the increasing popularity of instant pots, the demand for instant pot recipes online has also increased. Various social media groups, personal bloggers, and cooking websites have devoted themselves to provide you with an extensive and continuous supply of instant pot recipes. From simple popcorn and tacos to the more challenging jerk chicken wings and lemon and olive Ligurian, the abundance of tasty recipes is amazing.
3. Fast Cooking
Thanks to the instant pot's great combo of heat and high pressure, fast and efficient cooking is now possible. As a result, foods that usually take half a day to make can now be deliciously cooked within a few hours. These include tough meats such as pork shoulders, beef briskets, and pork ribs. But that's not all of it, instant pots also speed up your simmer time for grains, beans, stews, and soups.
4. It's SAFE
The instant pot is nothing near the old manual pressure cooker your mother had. It comes with all the modern safety features. Here are some examples of these safety features:
The cooker regulates the temperature and internal pressure by itself with the help of built-in sensors for it to operate within the safety limits.

There are also sensors to detect if the lid is properly secured or not. And if the cover is not secured, the cooker won't take on pressure. On the other hand, if the cooker becomes pressurized, it automatically locks the lid in place.
5. It's Easy to Clean
Besides being a fast cooker, one of the best qualities of the instant pot, is that it's easy to clean; as there'll only be one pot that needs cleaning. And if you'd search the internet for the right method of cleaning, hand washing the inner pot will be quick and easy. Additionally, the pot itself and various parts of the cooker are dishwasher safe.
Cons of owning an Instant Pot Duo 60
1. It Can Take Time to Master
This appliance might be a multi-talented cooker, but mastering its double-digit programs, wide-range of features, and reading its instruction manuals can take up some time. Compared to your trusty old pressure cooker, learning how to use the instant pot properly can be a steep learning curve.
2. It Can Take up Space
Although it can cook your food fast, having an instant pot can also take up a much-needed portion of your counter space. Especially, when your real estate is somewhat on the smaller side.
3. It Can Smell
While your house won't smell like butter and rosemary, your instant pot's lid and inner seal might. This smell can affect the flavors of your dishes. However, buying a second inner seal can quickly solve this problem. For example, you can use the first seal for sweet dishes, and the other is for savory ones.
4. You Can't Play with Recipes
Although you'll likely use recipes for your cooking, there'll be times that you'll want to tinker with these recipes. If you're the kind of cook that likes to pat, dash, or sprinkle seasonings, and taste your food as you go, you'd probably be saddened that the instant pot can't do just that. Once you assemble your food inside the pot, and the pressure goes up, the cooker's lid will be locked until the cooking is done.
Closing Thoughts
If you're still stuck between buying an instant pot or keeping your mom's old pressure cooker, then use this article to weigh out the pros and cons of owning this smart appliance. And just like any other buying decision, always do your research. Does the instant pot suit your cooking needs? If yes, then go buy one!