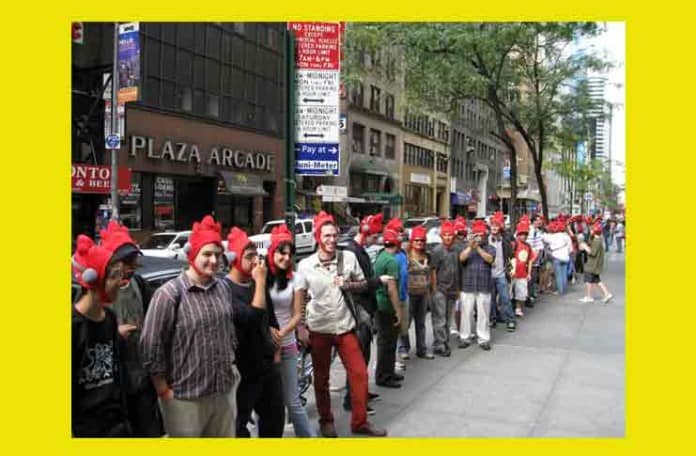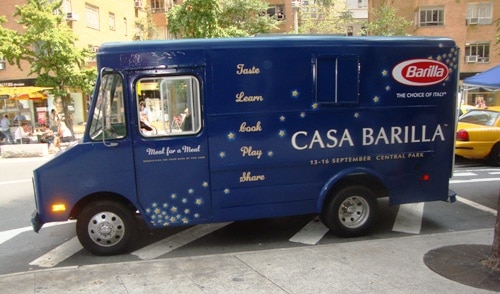 On the way back to the office a few minutes ago, we saw the Casa Barilla truck setting up on Broadway between 58th & 59th St.  They will open at 4pm.
We told you about the Casa Barilla truck a few days ago that was giving out free "dinner kits".  Each kit will include a box of Barilla spaghetti, fresh greens, a jar of Barilla sauce, exclusive Academia Barilla olive oil and vinegar, and two tickets to Casa Barilla (a $10 value), which takes place in Central Park from Sept 13-16.
If you go over to Columbus Circle for the Barilla truck, make sure you take a photo and upload it to their Facebook page.  For every photo uploaded, Barilla will donate $1 to Feeding America, the nation's leading domestic hunger-relief charity (up to $80,000).
It's a great way to get a free dinner, and to help those who may go without dinner tonight.
To read more about the Facts Behind Senior Hunger – we recommend reading this article by Aging in Place (the National Council for Aging Care), which addresses some of the causes, complications, and cures for senior food insecurity.