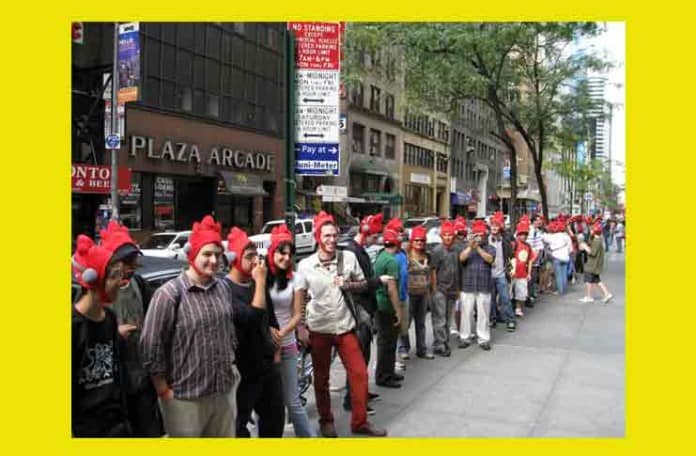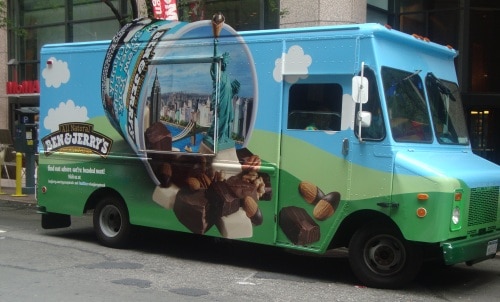 To celebrate the 25th Anniversary of the New York Super Fudge Chunk flavor, Ben & Jerry's is back in town giving away 50,000 FREE samples through July 4th.
We checked them out last year when they were in town doing the same thing, and they gave away a decent amount to each person.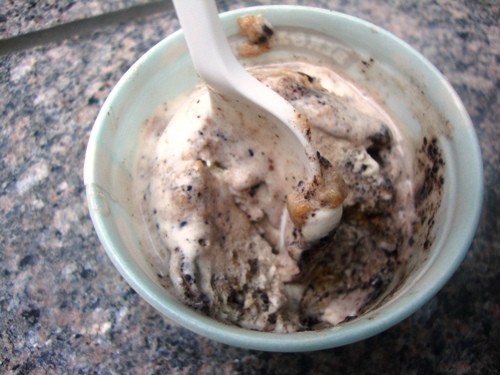 Every Wednesday they would like you to tweet a request for where the truck should stop.  They will also be doing "Office Invasions", so let them know if you want them to come by your office with free samples for everyone you work with.  We can't think of a better way to enjoy summer!
The Ben & Jerry's truck has been re-added to our Mobile Munchies twitter feed, so check it regularly to see where they will be each day through July 4th.  That's a lot of ice cream to give away!