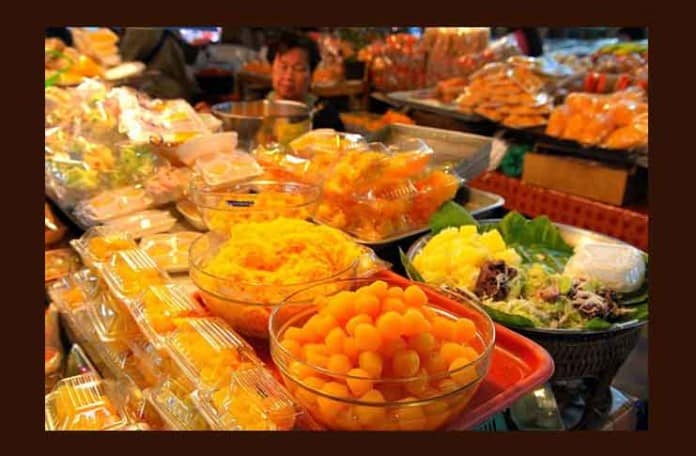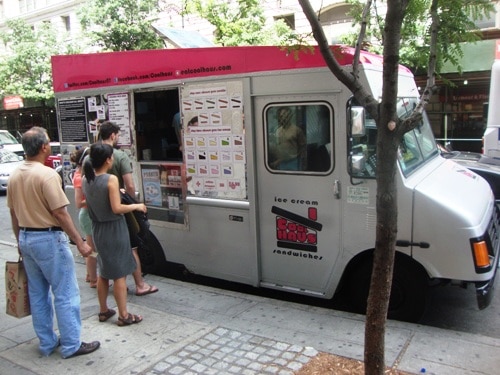 It's been a while since I've been to Coolhaus, and with the weather warming up again, I decided to stop by for a snack.
Even though both Coolhaus and I will be at the All About Downtown Festival in Jersey City on Saturday (17th), there are a bunch of trucks at the festival I haven't tried yet, and want to concentrate on them on Saturday.
Coolhaus has an amazing menu of ice cream flavors such as balsamic fig & mascaparone, Guinness chip, and equally awesome cookies for the ice cream sandwiches (maple waffle white chocolate, for example).
I went for something a little simpler, opting for strawberry ice cream on double chocolate fudge cookies ($6).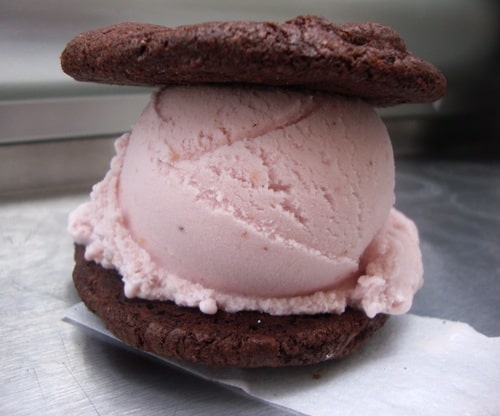 While $6 is a lot for an ice cream sandwich, both the cookies and the ice cream are exceptional.
The strawberry ice cream had that distinct strawberry flavor, but it wasn't overly sweet.  It was fruity and refreshing, with tiny pieces of strawberry in the ice cream.
The cookies had plenty of chocolatey fudge, and were the right consistency for having ice cream in the middle – firm but not hard.
These ice cream sandwiches can get pretty messy in warm weather, but the piece de resistance is that when you're done with the sandwich and are holding a messy wrapper, it's edible.  The wrapper by itself would not be too good, but with ice cream all over it, it was fun to eat.
Coolhaus came into town from L.A. earlier this summer, and have turned out to be one of the best dessert trucks in NYC.  We are stunned they were not nominated as a Vendy Award finalist in the dessert category.
But they are slowly expanding their empire, from LA to Austin to NYC and next week, they open a truck in Miami.
If you want to see how Coolhaus started, check out the video below where the two founders, Natasha Case and Frey Estreller, talk about the beginnings of Coolhaus.