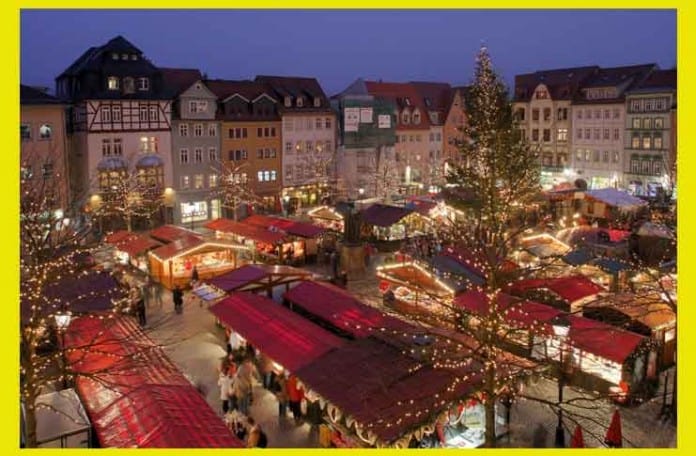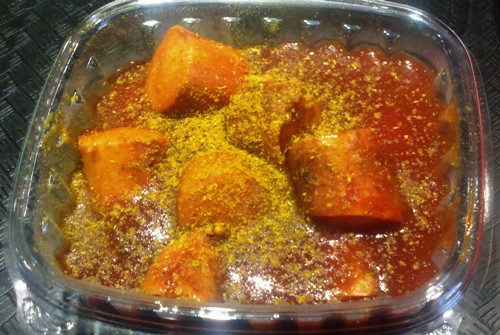 The Boston Globe had an article about the recent popularity of currywurst in Los Angeles. (Yeah, I'm wondering why the Boston Globe is writing about restaurants in L.A. too.)  There are now 2 places to get currywurst in L.A., one in the Fairfax district and one in Silverlake.
We know currywurst is the national street food of Germany, but how well does it translate to US palates?
We told you about Currywurst Bros, which opened on a very heavily traveled stretch of Bleecker St. in the Village last May.  When I walked by there last night around dinner time, it looked like they were closed for good.
While we enjoyed Currywurst Bros and put them on our Honorary Street Food list, I guess not enough locals, NYU students and tourists felt the same way.  They even had a beautiful patio in back that was a quiet oasis in the middle of the city.  Too bad they couldn't make it here.
Update – A couple of commenters below reminded me about Wechsler's in the East Village, which I haven't been too, but have heard good things about. They seem to be doing well.
How do you think the currywurst restaurants will do in L.A.?  Have you ever had currywurst, and if so, what did you think?  Yea or nay?