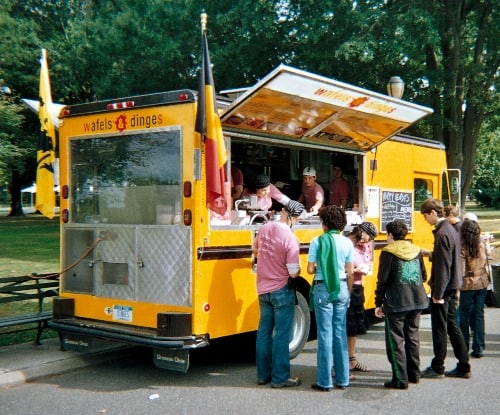 Looks like the rain listened to all of us and went away. Now it's perfect weather for enjoying great New York Street Food from the vendors on the right and the trucks below.
As always, check the Mobile Munchies twitter feed before heading out, in case anyone had to move at the last minute.
waffletruck Wonderful Wednesday! De truck is at Hanover Sq. today until 4:31!  Carts! Goesting @ 40 & 8th ave (NYT) till 8:32 Bierbeek @ Columbus Circle till 9:59pm Vedette @ 60 & 5th until sundown! Allez! FREE dinges if you can tell us the name of Belgium's former colony!