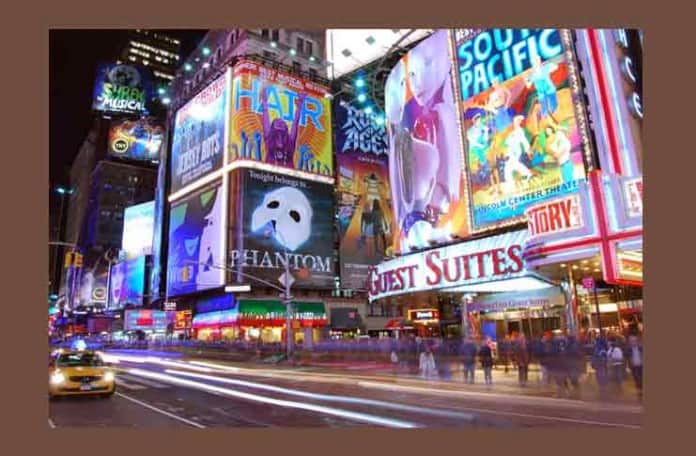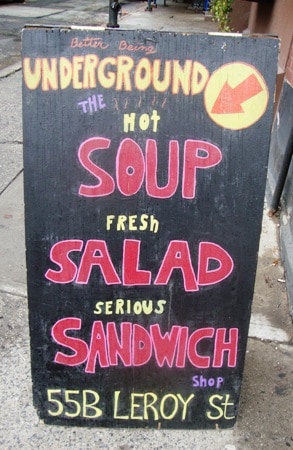 I'm not usually in my neighborhood for lunch, but I happened to be recently, and ran across a great soup and sandwich place called Better Being Underground.  It's a little tricky to find, and they are only open Mon-Fri from noon-3:30pm, but they are worth seeking out.
There's a sandwich board sign on the corner of Seventh Ave South and Leroy St, and if you walk a few steps west on Leroy St, you'll see a sign resembling a subway sign with an arrow pointing down a short flight of stairs.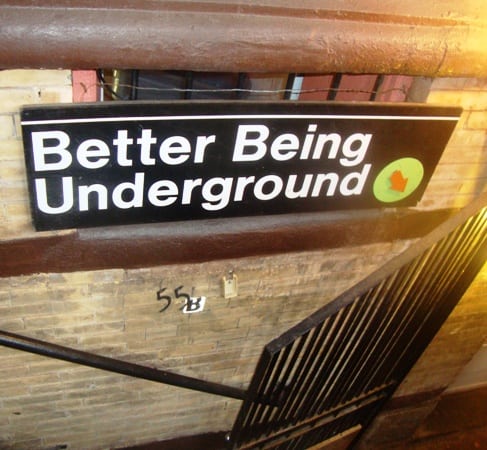 After walking down the stairs, there's basically a counter and menus where you order, but there's no place to sit down. Take-out only.  Halfway up Leroy St is James Walker Park where you can sit and eat lunch if it's nice out.
Walking down the stairs, I remembered that I had walked down these stairs before, probably 15 years ago.  This space used to be  Other Music, and it was a very cool record store (remember those?) that is now on East 4th St.  At the time, they sold used vinyl and CD's, and I picked up a few things there many years ago.
I still love music, but just as my tastes and interests have shifted away from music and more towards food, so has 55B Leroy St, a former music store that now serves food.
For my first time here, I went for The Charro ($10.99), a delicious steak sandwich that I will tell you more about after the jump.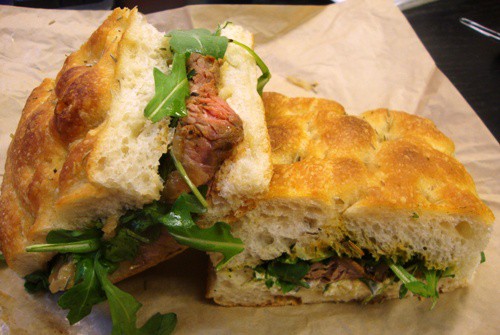 They have a pretty extensive menu that changes every day based on what's available at the market.  The day I went, there were 3 soups, 5 salads, 9 sandwiches and a couple of specials, plus a few desserts . To give you an idea, that day's menu is here.
The Charro is seared flank steak with chimichurri, caramelized onions and arugula on rosemary focaccia bread.  Every sandwich comes with a pickle and your choice of chips or an apple.
The bread on this sandwich was amazing!  Soft focaccia with a light rosemary touch.
The beef was really good too, rare and tender, and the chimichurri was a garlicky, peppery sauce that gave a nice bite to the sandwich.  The arugula added a slight bitterness to the mix, as well as leafy texture.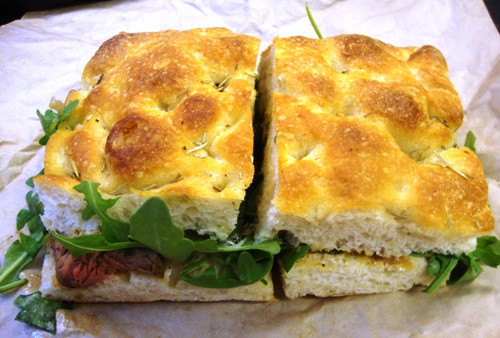 This was an excellent sandwich.  It's not cheap at $10.99, but all the ingredients were of a very high quality, and together they made a great lunch.
We will definitely be adding Better Being Underground to the Honorary Street Food section of the NYSF Directory.  While we have no intention of becoming "Village Lunch", we certainly want to highlight great hole-in-the-wall places that you might want to try.