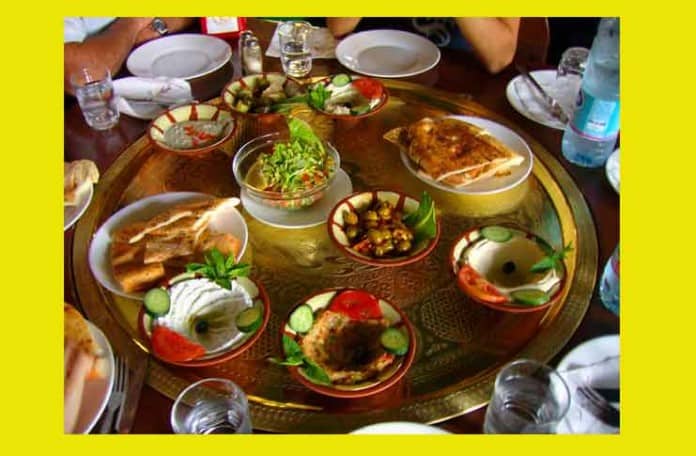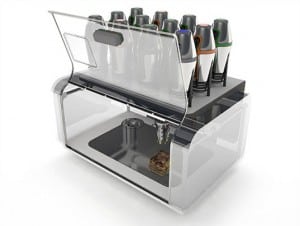 Marcelo Coelho and Amit Zoran, two members of the Fluid Interfaces Group (no wisecracks, please) at MIT, have invented a way to eat greener with less waste and more nutrition.  Called 'The Cornucopia', this 3-D printer concept is a personal food factory that fuses the digital world with the realm of cooking by storing, precisely mixing, depositing, and cooking layers of ingredients with no waste.  Sort of like Soylent Green, but the raw ingredients aren't people.
Cornucopias' printing process begins with an array of food canisters filled with the "cook's" foods of choice.  After a meal selection has been made using the device's touch screen, users are able to see their meal being assembled while simultaneously manipulating real-time parameters, such as calories or carbohydrate content. Each ingredient is then piped into a mixer and then very precisely extruded, allowing for very exact and elaborate combinations of food.
Once each ingredient has been dropped, the food is then heated or cooled by Cornucopia's chamber or via the heating and cooling tubes located on the printing head. In fact, the ability to hyper-localize heating and create rapid temperature changes also allows for the creation of meals with flavors and textures that would be impossible to replicate with present-day cooking methods.  It also allows the user to have ultimate control over the origin, quality, nutritional value and taste of every meal. [fluid.media.mit.edu]
Don't be surprised if next week this is shown to be a hoax.  It just has that feel to it.