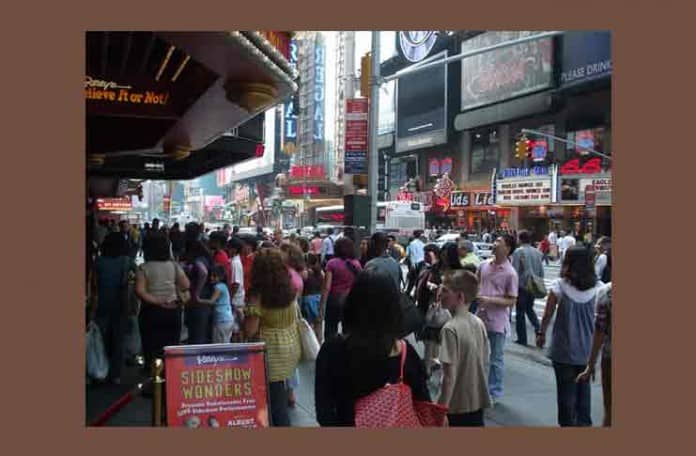 The Upper East Side has recently become difficult for the few food trucks populating the streets there.
Paty's Tacos, who parked on Lexington Ave between 86th & 87th St right outside the 4,5,6 subway station, had to move to Broadway in the Morningside Heights area on the west side.
The owner, Alberto Loera, says he was forced to move from his old spot along Lexington Avenue on the Upper East Side.  "The police just was showing up everyday, everyday giving us summons, giving us tickets. Telling us that, you know, we needed to move," Loera said.  Loera says the harassment finally culminated in his arrest and the impoundment of his truck. That's when he thought it best to move on.
Channel 7 Eyewitness News did a report on this story (video above) and asked Mr Loera if business was as good in Morningside Heights as it was on the Upper East Side.  "No, not at all. It's totally like dead, you know, people don't know us here," he said.
Many who live near 86th Street and Lexington Avenue freely admit they don't want the trucks in their neighborhood, saying they violate parking rules, take up much needed space and compete with brick and mortar businesses in an already congested area.
One city councilmember has even proposed legislation that would revoke a food truck's license after three parking violations. "When somebody prints out a menu that says we are here 12 hours a day, seven days a week, at the same spot and they are not paying for that real estate, I think that rubs people the wrong way," said Jessica Lapin, city councilmember.
The owners of Paty's Taco Truck say there should be room for everyone, no matter the neighborhood.
There are a couple of other food trucks on the Upper East Side, but so far, they have not been affected.  (We aren't going to name them in case Ms. Lapin or the police read this article.)