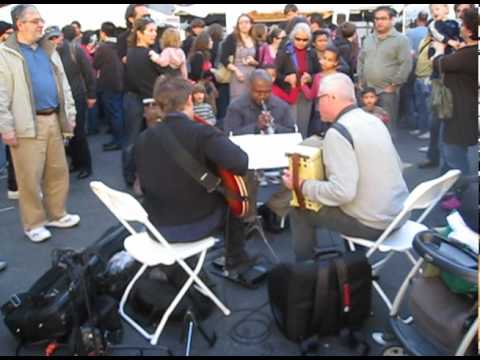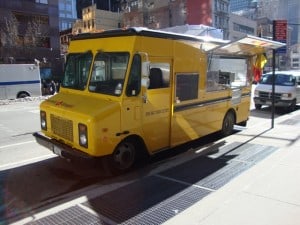 The Wafels & Dinges truck came to 8th Ave today, between 56th & 57th St, right around the corner from my office.  Even though they are no longer serving the Croque Monsieur and mainly have desserts, I was able to make a lunch out of one of their offerings.  For a lunch wafel, they suggested the bacon wafel with maple syrup.  It's not exactly pizza or a gyro, but it sounded intriguing.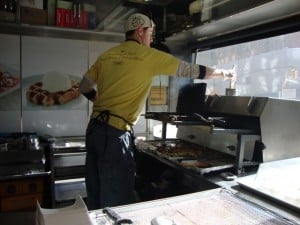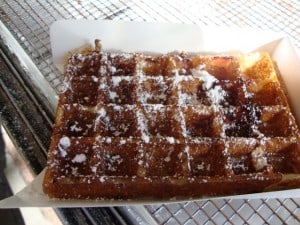 Their bacon wafel has pieces of bacon baked right inside, on top of which maple syrup and confectioner's sugar are added.  Not the healthiest lunch, but certainly one of the tastiest.  The wafel was the Brussels type, light and airy, and there were plenty of pieces of bacon in the wafel.  It was exactly like brunch when your maple syrup runs into your bacon, which is one of the all-time great tastes.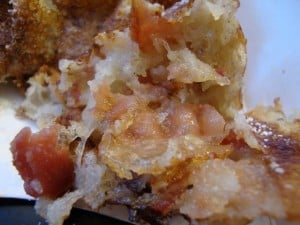 Today's Lunch was great.  Not very filling (it's a dessert!), but that's fine with the VendrTV birthday party tonight.  I can use the extra room.  I'll write about tonight's event over the weekend.