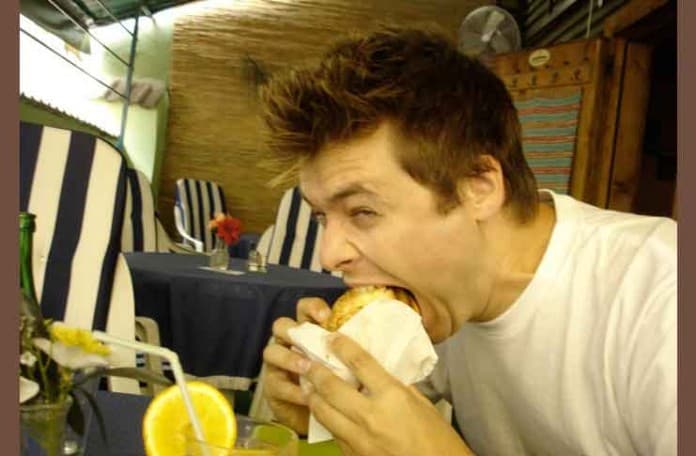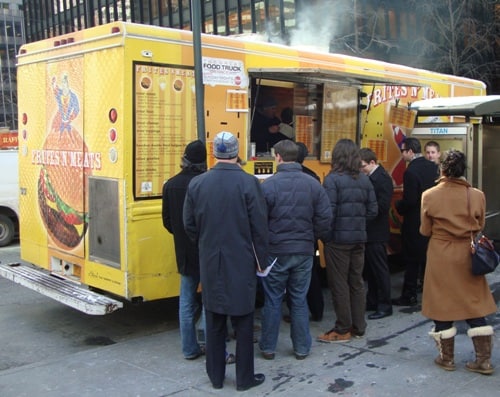 When I saw the new Burger of the Week from Frites 'N' Meats, I definitely had to try it.  Continuing the Asian/Mexican mashup theme mentioned recently with the Jogasaki Sushi Burrito truck, Today's Lunch is the SouthWest Fusion Burger ($8.50) from Frites 'N' Meats.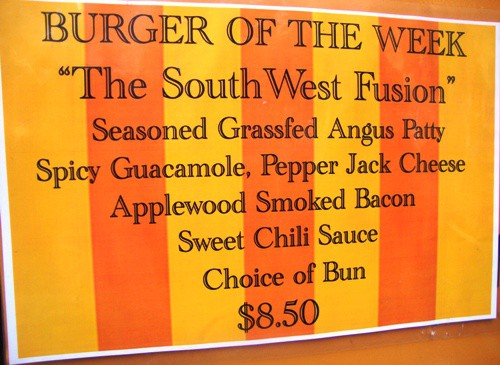 I really like sweet chili sauce, and the idea of it on a bacon cheeseburger sounded really interesting…and I also love the free Dum Dum lollipops Frites 'N' Meats gives out with every lunch.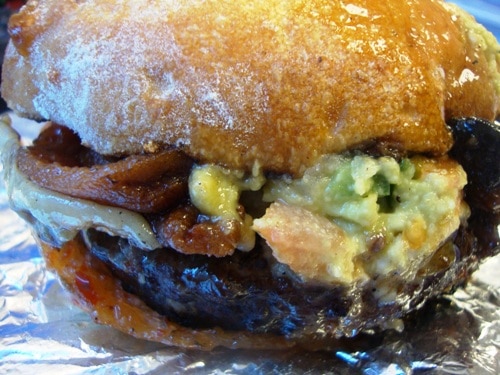 My instincts turned out to be pretty good.  This was a very tasty burger.
The bacon was thick, the guacamole had plenty of jalapenos, and the sweet chili sauce made a great condiment.  I use sweet chili sauce at home fairly often, but never thought of putting it on a burger.  This was a great idea!
The burger itself was done medium, just as I ordered, and the brioche bun from Balthazar Bakery was soft and delicious.  I didn't get fries because I wasn't that hungry, but when I've gotten fries here in the past, they were done well.
Today's Lunch from Frites 'N' Meats was really good.  It's great to see them keep coming up with new Burger of the Week combinations.  It keeps me coming back for more – and judging from the hustle and bustle around the truck in freezing weather, I'm not the only one coming back for more.