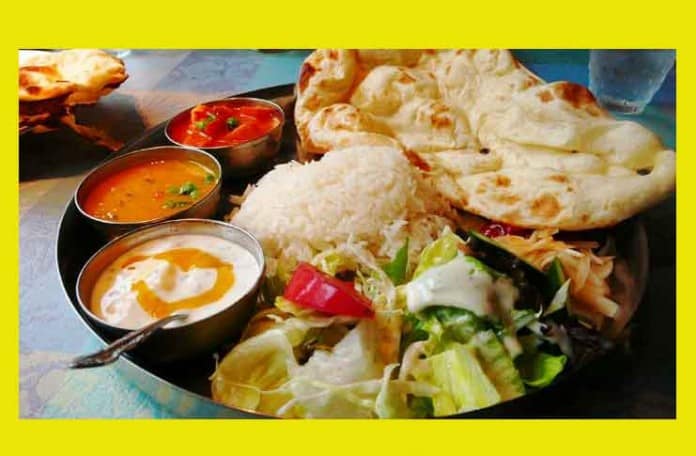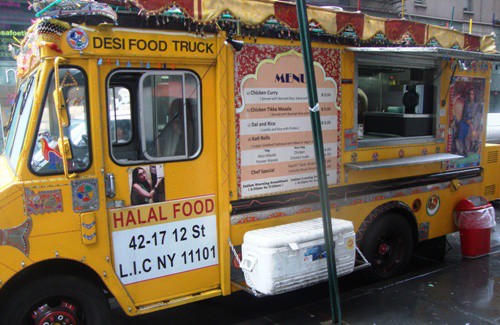 After the Vendy Awards last weekend, I wanted something special for lunch.  I was thinking of trying the Calcutta Royal Biryani from the Desi Truck on the SE corner of 27th St & 5th Ave, but they didn't have it today.  I've already had their chicken onda kati roll (loved it), aloo masala kati roll (liked it), and chicken tikka masala (ok, not great) and paneer masala kati roll (better) from their sister outfit, the Green Taste Truck.  Time to try something new.
Today's Lunch is curry chicken ($5) from the Desi Truck.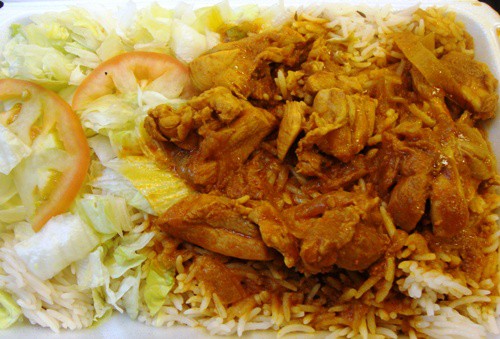 One thing I like about the Desi Truck is their grill.  While they have a griddle, they also have a grill on which chicken is cooked on long skewers.  Grilled chicken tastes much better and is healthier than chicken fried on the griddle.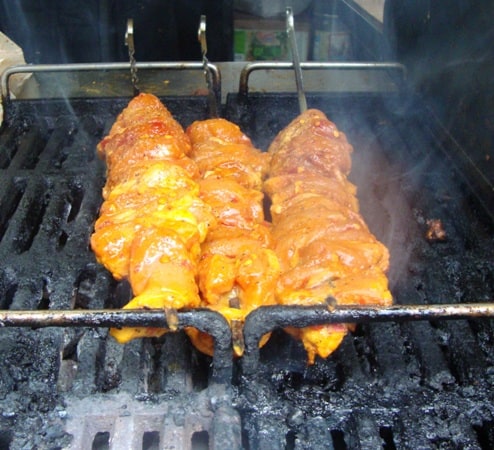 The chicken curry was served over white rice, and had a definite spiciness to it.  Most other dishes from the Desi Truck weren't that spicy, but the curry chicken certainly was.
The chicken was a combination of white and dark meat cut into large chucks.  I like chunks of chicken much better than shredded, and this was pretty good, except for one bite with a little bit of funky stuff in it, which was easily removed.
There were also a nice amount of Indian spices, such as curry (duh!) and whole cloves, as well as onions.  This wasn't a complex, intricate lunch, but for $5, it was a good value.  The white rice was good too.
Today's Lunch gets a 7.5 out of 10.  It won't win any awards, but it was a tasty, satisfying lunch at a good price.